Don't Call Dwight Howard Names or Heckle Him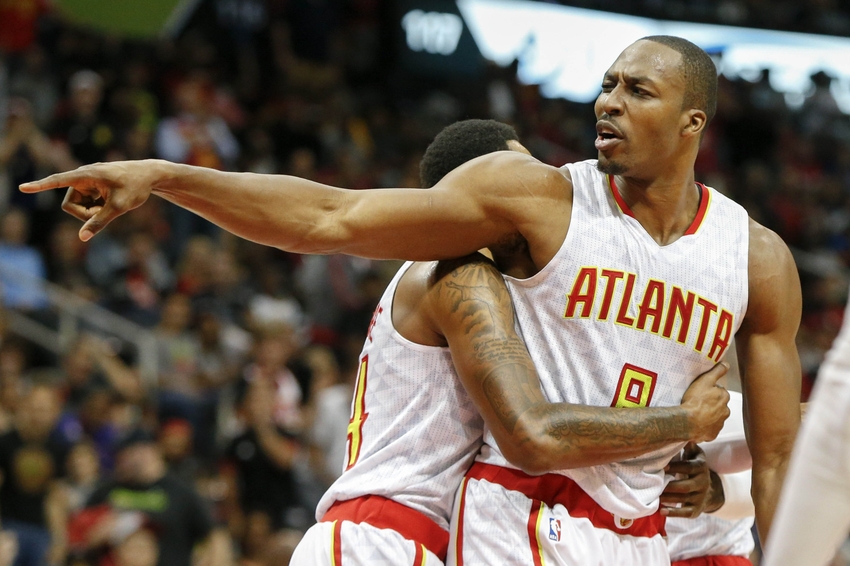 Have you seen the episode of Seinfeld when Jerry is heckled by a rude, loud and annoying chick at a comedy club during one of his sets? Well anyway, Jerry had a crucial show with some important critics in the crowd during the particular episode. For really no particular rhyme or reason, the heckler made a scene by shouting obscenities. The heckler also booed and hissed as Jerry tried to continue his show. As you could imagine, that sort of behavior ruined the show.
So later at a coffee shop they frequent, George offers up a good suggestion. Jerry should repay her at her workplace with the same treatment. After a brief sales pitch, Jerry decides that the punishment should fit the crime and does it. So after he goes down to her office, he finds his target and offends her with a few verbal jabs. Eventually, she storms out of the building and gets hit by a bus or something of that nature.
The moral of the story is don't mess with others unless you can accept the consequences. A lot of times, it doesn't end well.  Would you believe me if I told you that In the Hawks last game, that a nerdy looking white guy in a fitted ball cap around my size actually heckled Dwight Howard as he was leaving the court?
My initial reaction is really, are you crazy? Dwight is not a normal guy at a watering hole. He is 7 foot tall and could easily be mistaken for the Incredible Hulk if angered. Howard was probably already feeling on edge from the blowout loss and all the boos that he received. Mind you, the crowd consisted of Los Angeles Laker fans which is his former team. After some choice words from the fan, Dwight actually did get all riled up.
It was shown on a video during TMZ sports and the idiot could be heard calling Dwight Howard the "B word" (this is a g-rated program). He then pointed the dude out and dared him to come say that to his face. The situation never got out of control, but Dwight was visibly upset and had to be restrained by what looked like team officials. If he wasn't, it's entirely probable that fool would have been destroyed had it went down.
I never understood why many fans have a similar opinion of Dwight. I've heard people refer to him as Dwight "coward" before. When watching the man play, it doesn't make sense. He is a brute force that owns the hoop and the painted area. When listening to his interviews, he doesn't take any crap from anybody. The fact that it's not a clever insult is a moot point. Yes, his last name does rhyme with coward but he couldn't be further from being one. If he somehow feels dissed, he will elbow you in the throat box and won't apologize for it.
He couldn't be too much like me, though. I just don't care much. If somebody felt like heckling me, we could squabble down. Shoot, I am the trap. I've been running the streets a good while already. Why not leave my mark on this internet thing too. I'm hot similar to how Pac was.
More from Soaring Down South
This article originally appeared on