Does the Washington Wizards On Court Chemistry Affect their On Court Play?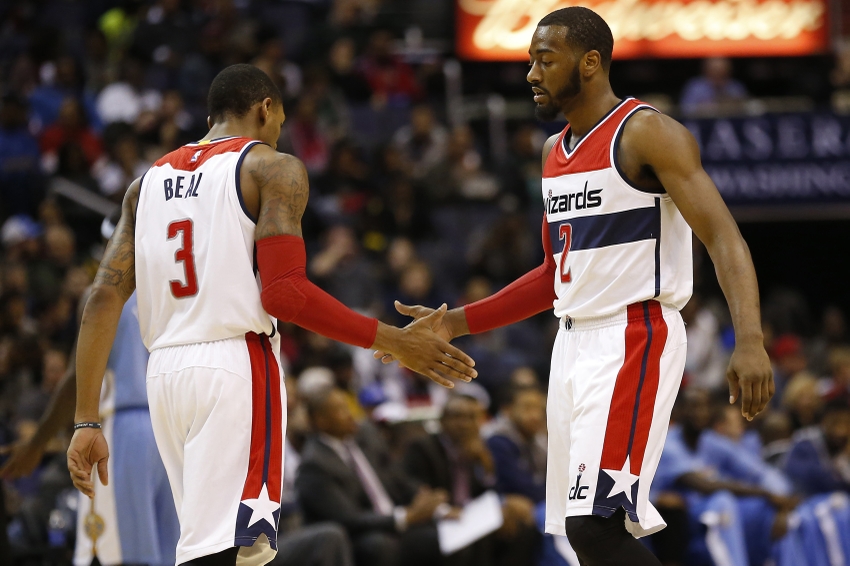 Washington Wizards need their stars, John Wall and Bradley Beal, to improve their chemistry if they will get back into the NBA Playoffs.
This past summer, Washington Wizards' John Wall openly spoke about not getting along with Bradley Beal on the court. Their "tendency to dislike each other," as Wall put it, was pretty evident to anyone who's watched the team play.
Trying to maintain a professional relationship, Wall added that the two should put their feelings "to the side" for the betterment of the team.
At the time those comments were made, Beal had recently signed a max contract for $128 million, propelling him to be the highest paid player in Wizards history.
Wall does, indeed, have a point.
Now that Beal has his money, he should improve his game. As a max player, the Washington Wizards should expect max return from their shooting-guard.
Due to injury, Wall carried the backcourt by himself last season and also much of this season, as Beal missed three consecutive games with a hamstring injury.
Beal might've been able to play though the pain, but according to him, he was being cautious and taking care of his body.
"A few times I wanted to come back a little bit earlier from it but I just took my time with my hamstring. The biggest thing is just learning from previous injuries and just learning from past mistakes, and if you come back earlier, the risk you're taking with possibly missing more games."
Beal, who's coming off a career-high 42-point game against the Phoenix Suns, was sorely missed in the contests he didn't play in. While he sat on the bench recovering, Wall continued to carry the club alone.
This is where Scott Brooks could potentially enter the picture.
Whatever feelings Kevin Durant and Russell Westbrook had towards each other on the court, Brooks kept it in line.
He coached the Oklahoma City Thunder to four Conference Finals appearances and one in the NBA Finals.
Still, there's only so much that a person can do if the people involved don't change.
Despite firing Brooks and replacing him with Billy Donovan, the Thunder continued to have the same issues on the court.
The offense was still too isolation heavy for Durant's liking and Russell Westbrook began to take some of the D.C. native's shine.
Ultimately, Durant obviously chose to bounce from OKC, opting to join the Golden State Warriors, who've embraced more of a team-oriented style of play.
Durant observed the relative closeness about his new team, "[T]o see them together, they all walked in, they looked like they were holding hands. It was a family. I can tell they enjoyed being around each other."
The Wizards do have an OKC type of feel to them.
Washington, particularly Wall and Beal, don't seem as if they enjoy playing basketball together – at least not for the duration of the entire game.
There are spurts when the team looks genuinely sick of each other.
If the Washington Wizards want to come back from the 4-9 hole they've put themselves in, Wall and Beal have to continue building their on-court chemistry. After all, both players are locked up on long-term deals and the franchise won't break up the tandem anytime soon.
It's make or break time for the Wizards. Now we'll find out what the backcourt is made of.
This article originally appeared on