Dion Waiters tries to put Miami Heat on his back in loss to Spurs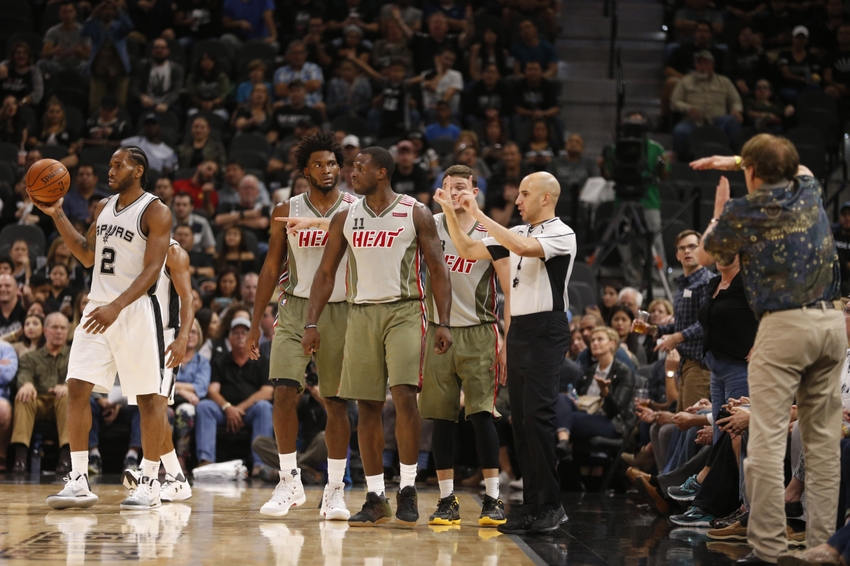 Locked On Heat is a daily podcast covering the Miami Heat and the NBA. Subscribe to get daily, expert insight on the Heat.
Dion Waiters tried to put the Miami Heat on his back, scoring 16 points in the fourth quarter, but it wasn't enough to get a win over the San Antonio Spurs. The Heat have now dropped five straight, but the team isn't freaking out. Neither are we! We're just, you know, trying hard to find the silver lining.
Wes Goldberg (@wcgoldberg) and David Ramil (@dramil13) recap the game.
TIME STAMPS
6:00 Josh McRoberts' sort of okay game
9:30 Justise Winslow vs Kawhi Leonard, Part 2
14:40 Power Forward Belt
21:00 Waiters in-depth analysis
30:00 Winslow in-depth analysis
Locked On Heat is part of the Locked On Podcast Network, the fastest growing podcast network in the world.
Subscribe to Locked On Heat
Interact with Locked On Heat
If you enjoy the show please subscribe, rate us and review us. It helps. Thank you for your support!
To leave comments, ask mailbag questions or for sponsorship opportunities, email us at LockedOnHeat@gmail.com and follow us on Twitter @LockedOnHeat.
This article originally appeared on