Dime Mag's NBA 2K17 Sim Hates the Utah Jazz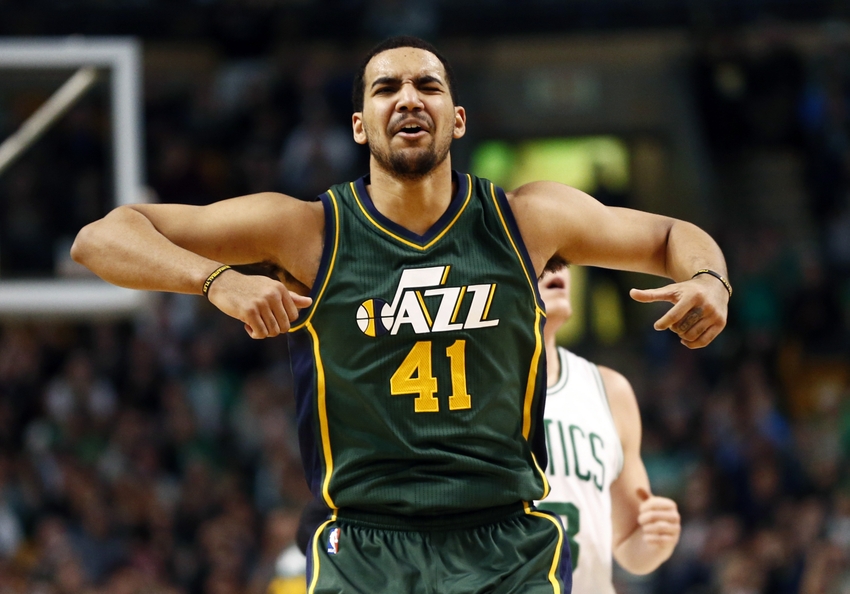 The crew over at Dime Magazine ran a simulation of the 2016-17 campaign on NBA 2K17 recently and the Utah Jazz did not show well in the season that the computer produced.
With one of the best young cores in the NBA and a new cadre of battled-tested vets joining the fold, the Utah Jazz are a sexy pick to make some noise in the West this season. Pundits from around the basketball blogosphere have the team potentially challenging for a top-four playoff seed and fans' hype level is higher than it's been in years.
But not everyone is digging the Jazz band.
Regardless of the steps that have been taken in recent seasons and the love the Jazz are getting from the hoops press, many have yet to hop on Utah's bandwagon. The Jazz don't get the same kind of attention as teams in bigger markets with bigger stars and casual fans don't always know the score.
In other words, the "Utah Sux" crowd is still running amok on message boards and social media.
Apparently they're not the only ones that don't think too highly of the Jazz. Tony Xypteras ran a simulation of the upcoming season on NBA 2K17 for Dime Mag and, well, the game didn't show our guys much love.
Some of the in-game team and player ratings leave something to be desired, but this simulation was particularly harsh. The result for the Jazz was a 24-58 record and a last-place finish in the Western Conference.
Not only that, but the team actually fired Quin Snyder at the end of the year and replaced him Dave Joerger (who was fired by the Sacramento Kings in the game).
Again, these were simply the results of his simulation and not his own predictions, but even the author felt compelled to apologize to Jazz fans for what unfolded–
I'm so sorry, Utah. The Jazz didn't suffer any catastrophic season-ending injuries, either. This is just how the year played out.
Although the developers at 2K strive to make their game more realistic each year, it's pretty safe to say that this sim doesn't have much basis in reality. It even went to so far as to give the Portland Trail Blazers the NBA title, with Damian Lillard and Co. beating LeBron James and the Cleveland Cavaliers in the Finals.
Trail Blazers Twitter is obviously feeling it–
Me and the rest of Jazz Nation? Not so much.
More from Purple and Blues
So what do you think? Any chance the Jazz actually finish last in the West (UTAH SUX!) or the Blazers win it all? Did you sim a season yourself with different results? Sound off below.
This article originally appeared on