Did Sam Presti consult Kevin Durant before hiring Billy Donovan?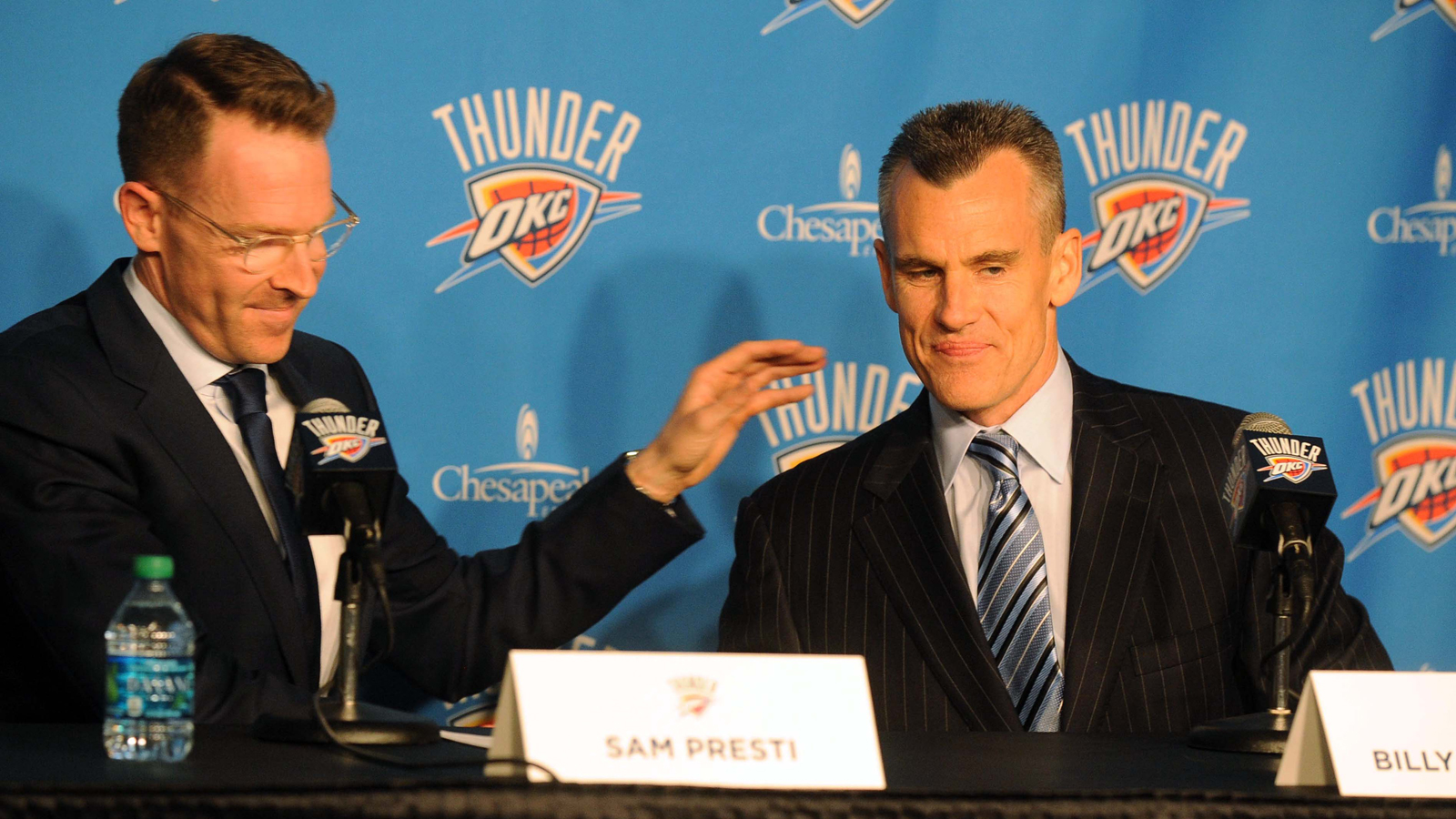 Last week, in what was one of the quickest coaching hires in recent memory, the Oklahoma City Thunder named Billy Donovan their new head coach.
There have been conflicting reports about the hiring process, specifically about whether general manager Sam Presti consulted his two stars, Kevin Durant and Russell Westbrook, during the search. In an interview with the Oklahoman's Darnell Mayberry, Presti settled that debate once and for all.
"One aspect of this recent process was to have specific conversations with several core members of the program, including Kevin and Russell, regarding important qualities that should be considered in looking for our next head coach. Fortunately, our continuity and communication over the years in combination with our more recent discussions gave us an understanding that there is an alignment with regards to the qualities that we felt were important to our progression and evolution."
Some of this is pretty typical general manager jargon, but the message is pretty clear. Durant and Westbrook didn't precisely have a direct say in the process – which is actually a good thing, since the Thunder's front office likely spends more time studying coaches than the players do – but they did have a voice. In asking their opinion, Presti not only assured he had their consent, but also that KD and Westbrook's vision of the future were the same as his.
(h/t The Oklahoman)
Photo credit: Mark D. Smith-USA TODAY Sports