Did Richard Jefferson reveal Cavaliers championship rings? (Photo)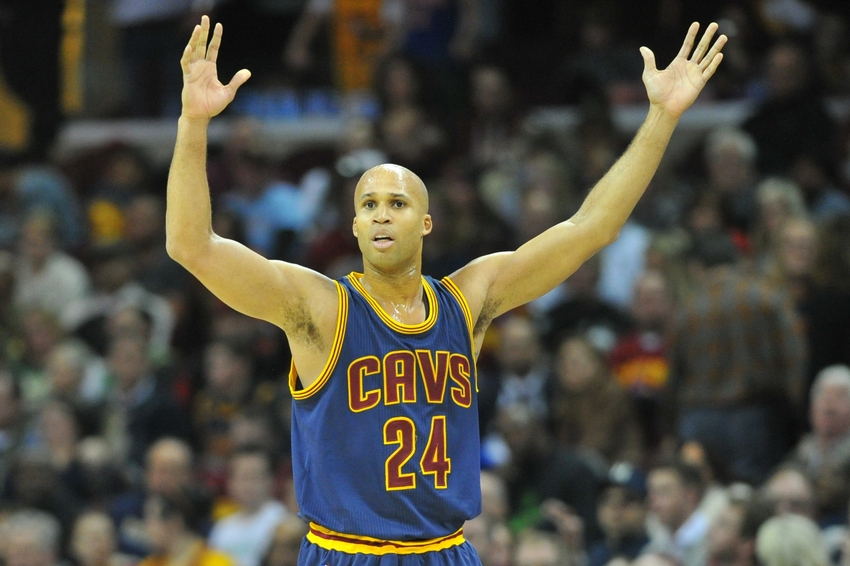 Richard Jefferson gave fans a first glimpse at the Cleveland Cavaliers' championship rings. 
The Cleveland Cavaliers will go down in history as the first team to bring a championship to Cleveland since the 1940s. They did it by coming back after being down 3-1 in the NBA Finals to the Golden State Warriors. Naturally, fans have been waiting to see what their championship rings will look like, and thanks to Richard Jefferson's Snapchat, here's what the Cavaliers' championship rings look like.
Their ring will honor the suffering that Cleveland endured to win a championship. It has "LII" on it, standing for the 52 years that Cleveland went without a title. The ring also features a nice view of the city of Cleveland on the side as well as each of the players' numbers. Thanks to Jefferson's itchy finger, fans can now enjoy the ring. He quickly deleted the snapchat picture, but not before people grabbed screenshots.
Cleveland deserves to celebrate their first title in 52 years, as it came against arguably the best team ever. The Cavaliers saw themselves down 3-1 to the Warriors and found a way to fight back. LeBron James made a promise to the city of Cleveland that he would win the city a championship. He has made good on that promise.
The Cavaliers will have their work cut out for them if they want to defend their title. Golden State signed Kevin Durant and appear to be ready to take another shot at the Cavaliers. The Boston Celtics and Atlanta Hawks have both seen significant improvements. Cleveland won't be bringing back their entire roster from last season either.
Nothing is ever given in the NBA, but it appears that the Cavaliers and the Warriors will do battle again in the NBA Finals in 2017. No matter what happens, Cleveland is finally a city of a champion again.
This article originally appeared on