DeVos family member named to Donald Trump's cabinet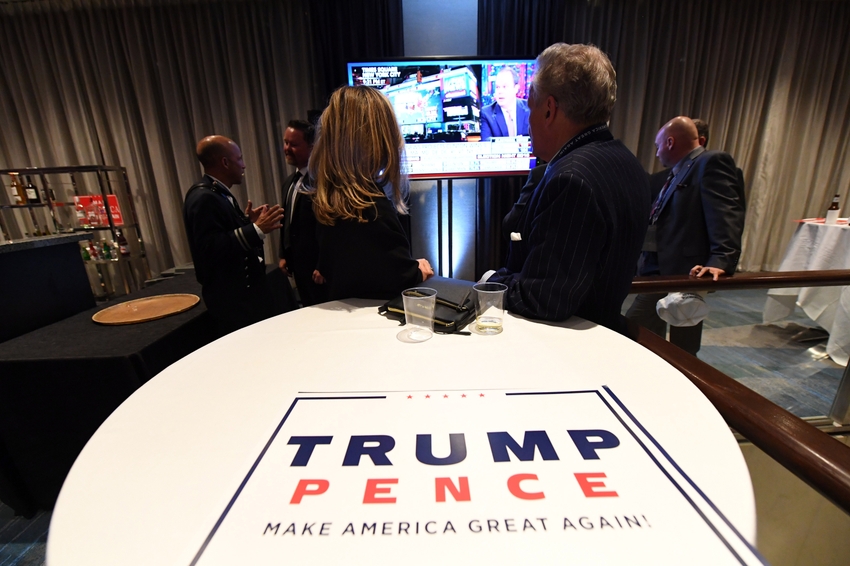 President-Elect Donald Trump has named Betsy DeVos his Secretary of Education. DeVos is married to one of the Magic's chairmen.
President-Elect Donald Trump has named Betsy DeVos as his pick for Secretary of the Department of Education, the President-Elect's transition team announced Wednesday. Betsy DeVos is the daughter-in-law to Orlando Magic owner Rich DeVos. She is married to Orlando Magic Vice Chairmen Dick DeVos.
Her appointment will require Senate confirmation before she takes this new position.
Trump praised her commitment to education advocacy throughout her long career working for public interest organizations in Detroit and Florida.
It's official: Donald Trump says he'll nominate charter school advocate & GOP donor Betsy DeVos as head of the U.S. Department of Education pic.twitter.com/Aza2Q9YmEz

— Brian M. Rosenthal (@brianmrosenthal) November 23, 2016
"Betsy DeVos is a brilliant and passionate education advocate," Trump said in a press release. "Under her leadership, we will reform the U.S. education system and break the bureaucracy that is holding our children back so that we can deliver world­-class education and school choice to all families. I am pleased to nominate Betsy as Secretary of the Department of Education."
"I am honored to accept this responsibility to work with the President-elect on his vision to make American education great again," DeVos said in a press release. "The status quo in education is not acceptable. Together, we can work to make transformational change that ensures every student in America has the opportunity to fulfill his or her highest potential."
Betsy DeVos is the chairman for the American Federation for Children, a public interest group that promotes school choice, voucher programs and the establishment of charter schools as a means to improve educational opportunities for students, particularly low-income students. This was a major campaign position for Trump throughout the election when it came to his education policy.
It is not without its controversy as a policy idea, as many things with any presidential election are.
The DeVos family as a whole have been longtime major contributors and members of the Republican party. Individuals members of the DeVos family have been involved in various political causes over the years.
That has never detracted from the Orlando Magic's commitment to its community or the positive impact it has made to Orlando as a whole.
This week alone, the Magic are involved in various programs to support families across Orlando in honor of Thanksgiving.
On Wednesday, the Magic, the Serge Ibaka Foundation and Amway teamed up to distribute Thanksgiving meals to more than 400 underserved families in Orlando. The Magic will also serve Thanksgiving breakfast at the Coalition for the Homeless for the 24th straight year. Last week at the Orlando Magic Youth Foundation's annual golf tournament, the OMYF raised more than $300,000 benefiting youth in the community.
More from Orlando Magic Daily
This article originally appeared on