Detroit Pistons say they could do two point guard lineups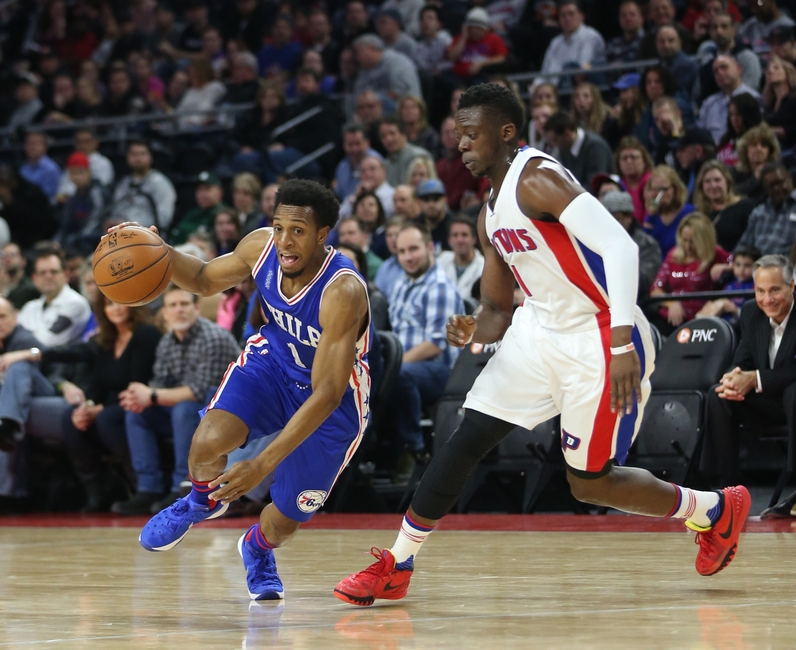 The Detroit Pistons sought to become more versatile this offseason. Many saw the need to get larger at power forward, but that wasn't the only area Stan Van Gundy was eyeing. He wanted a roster that could truly match up with any lineup. That includes a small ball lineup with two point guards.
The Detroit Pistons might have the most versatile roster in the NBA.
They can go big with a lineup featuring Reggie Jackson, Stanley Johnson, Tobias Harris, Jon Leuer, and Andre Drummond.
They can have five floor spacers with size by moving Leuer to center and sliding Henry Ellenson at power forward.
Or, they can go really small and play Reggie Jackson with Ish Smith in the back court. That's something Stan Van Gundy feels comfortable doing if the situation presents itself.
Pistons coach Stan Van Gundy has now referenced twice this preseason a potential lineup that would include both Reggie Jackson and Ish Smith, most recently Tuesday after Detroit opened training camp.

"What I did this summer was try to go through everybody's roster and lineups that we might see against us," Van Gundy said. "I (thought), 'OK, what do we need to be prepared for?' Especially at times when we're struggling to create offense."

Van Gundy cautioned that it may not happen often, if at all. But the Pistons spent their first practice implementing offensive sets that saw a majority of the roster navigate two different positions.

The 6-foot-3 Jackson was included, moving to the shooting guard position with Smith on the court as the point.

"Two guys that can break you down off the dribble, those guys can get into the paint," Van Gundy said. "There may be times to do that, and Reggie is certainly big enough and strong enough – long enough – to guard 2s. It's a possibility."
This shouldn't shock anyone. Even before the Pistons had as much depth and versatility as they do now, there were talks of Brandon Jennings and Reggie Jackson sharing the floor in a similar capacity.
Odds are this is a game plan that Van Gundy keeps in his back pocket and never has to bring out, barring injury or foul trouble.
Even against smaller back courts–like Phoenix who will likely roll out Eric Bledsoe and Brandon Knight for stretches–the Pistons would likely be better served with Kentavious Caldwell-Pope at shooting guard.
Still, this is what Van Gundy envisioned going into this offseason–a truly diverse lineup that allows him countless possibilities.
Now the Pistons just need to put it together. Players need to step up and perform their roles, and Van Gundy needs to role out the best lineup in each situation. That may be a much more difficult task than you'd think.
This article originally appeared on