Detroit Pistons not happy with election turnout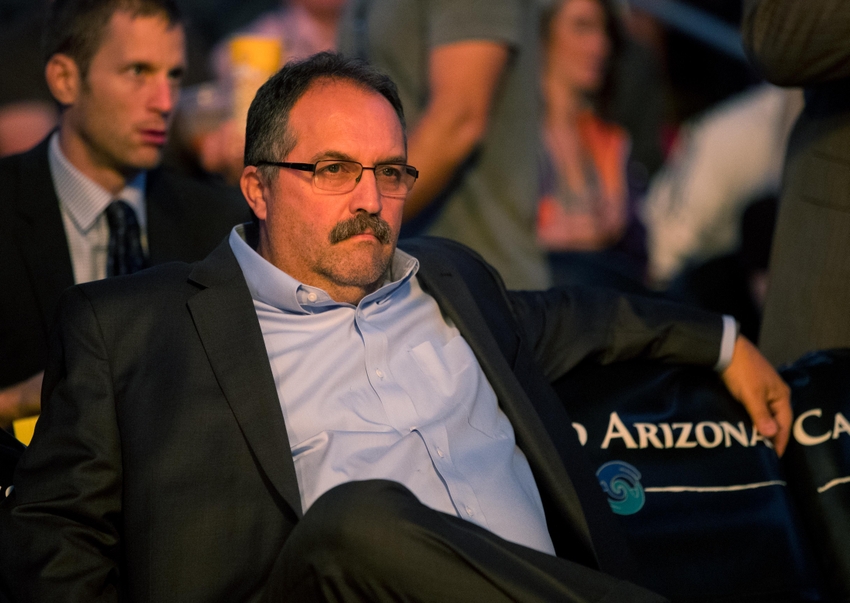 The Detroit Pistons and their fearless leader, Stan Van Gundy, are not happy about the election of Donald Trump as the President of the United States. So much so, that Van Gundy went on a six minute rant about the results.
The Detroit Pistons players', according to Stan Van Gundy, were outwardly disturbed by the results of Tuesday night's election results.
It's hard to blame them considering the events that have transpired in 2016 and some of the things that have been said during campaigning by President Trump.
Detroit Pistons coach Stan Van Gundy noticed the quietness on this morning's bus ride to Talking Stick Resort Arena.

He wondered whether his team was still thinking about its embarrassing 32-point loss to the Los Angeles Clippers two nights ago. But backup center Aron Baynes let him know that wasn't it. He told Van Gundy that the players' thoughts were on Donald Trump winning the U.S. presidential election Tuesday night.

That result disgusted Van Gundy. In a six-minute diatribe today, Van Gundy unloaded on the unconventional candidate who rose from being an underdog in GOP primaries to occupying the most powerful office in the world.

"I don't think anybody can deny this guy is openly and brazenly racist and misogynistic," Van Gundy said. "We have just thrown a good part of our population under the bus, and I have problems with thinking this is where we are as a country."
I'm neither part of the minority population that was targeted by Trump, nor female, so to say that I can't even imagine how either group feels is an understatement.
My heart goes out to anyone who fits those categories that is feeling hopeless right now. My heart goes out to anyone who has been discriminated against period.
As loving as human beings can be, they can be equally cruel.
As little of a moral victory as it is for the Pistons, it's nice that they have a coach that identifies with their beliefs and is willing to speak to what he believes in.
It's just another example of the long list of awesomeness of Stan Van Gundy.
This article originally appeared on