Detroit Pistons Look to Rebound Against Chicago Bulls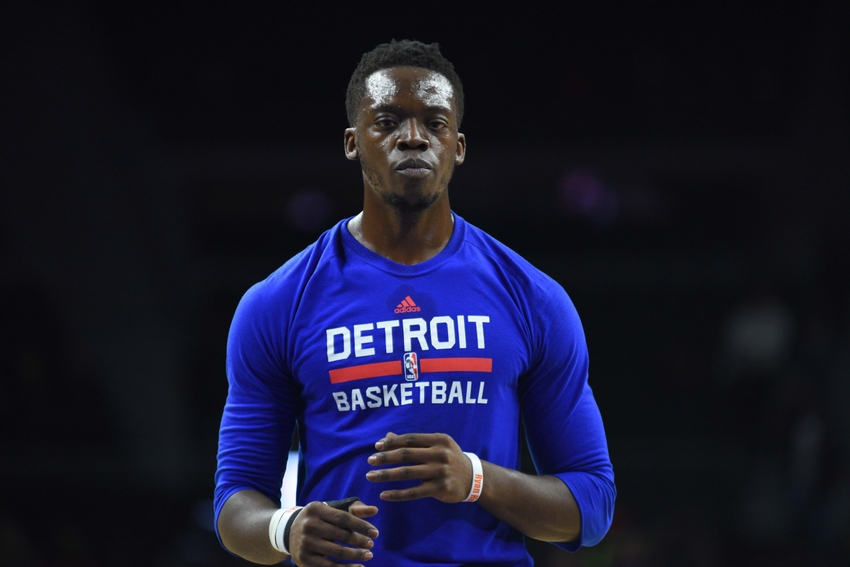 The Detroit Pistons look to continue their success at the Palace of Auburn Hills against the Chicago Bulls in Reggie Jackson's second game back from injury.
After a disappointing home loss to the Orlando Magic on Sunday, the Detroit Pistons (11-11) host the Chicago Bulls (11-9) in a match-up of two Eastern Conference playoff contenders. In many ways, the match-up between the Pistons and Bulls pits two teams against each other with similarities that are going in opposite directions.
The Pistons are playing their first game of a back-to-back while the Bulls are playing their second game in as many nights. On Monday, the Bulls lost a close game to the Portland Trail Blazers 112-110. The Bulls were without starting point guard Rajon Rondo, who was suspended for a game for an altercation with an assistant coach.
The Pistons welcomed back their starting point guard Reggie Jackson in the loss to the Magic. Jackson was on a minutes restriction, but still managed to score 18 points and tally 4 assists in his 23 minutes. Still, it was clear that Jackson still has a ways to go to get back into game shape. Fortunately for the Pistons, Jackson recognizes his limitations.
"I felt like I'm a little bit behind the others, of course of being in shape and other aspects like that. But, no. I think our defensive coverages are a little rusty. Our rotation, I felt was where most of my rust (was). But finding guys offensively, I felt pretty good."
The Pistons' defense was certainly an issue against the Magic. The Pistons, who enter Tuesday's game with the third best defensive rating in the league, gave up an offensive rating of 107.6 to the Magic, a team whose offense has struggled all year long.
The good news for the Pistons is that the Magic largely scored on jump shots the Pistons gave them and not because of defensive breakdowns. If the Pistons can force the Bulls into those same shots, the defense should be more successful, as the Bulls have shot just 30 percent on jump shots this year.
If the Pistons can force the Bulls into jump shots, they should have a good opportunity to out-score a Bulls team who has struggled defensively so far this year.
This article originally appeared on