Detroit Pistons' Ellenson impressing coaches and players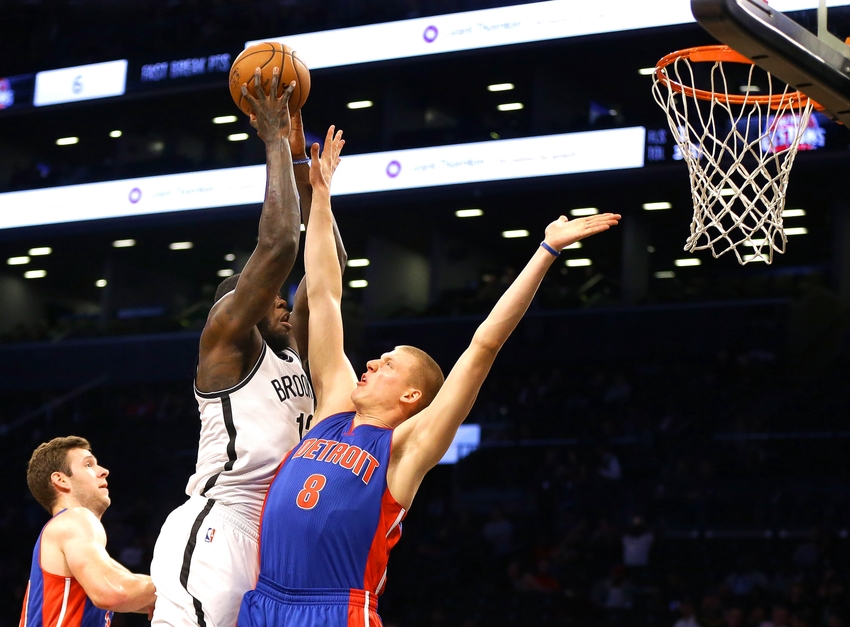 Detroit Pistons' rookie Henry Ellenson is impressing both coaches and players in training camp with his shooting ability and quickness to grasp new concepts.
The Detroit Pistons were geeked when Henry Ellenson fell to them in the 2016 NBA draft–frankly they didn't think he'd make it that far.
Since drafting him, the Pistons couldn't be more pleased with what the rookie has been able to do, both physically and mentally.
Detroit Pistons rookie Henry Ellenson got buckets during Sunday's practice.

He made shot after shot until he finally missed one toward the end of practice, according to Pistons coach Stan Van Gundy.

It was a continuation of the Pistons' training camp, in which the sweet-shooting power forward from Marquette has impressed all.

"I like rook a lot," Pistons forward Marcus Morris said. "He's smooth as (expletive).

"For a white guy, he has a lot of swag. He has a lot of swag for a white guy. That's not being critical, I'm being serious. He's definitely a good player."

Point guard Ish Smith said: "Henry has a fan in me. He's gonna get me a lot of assists. … Henry can shoot the ball."

Ellenson's performance has gotten Van Gundy's attention to the point he has decided to get him at least a few minutes in each of the five remaining exhibition games — despite that it's unlikely he will have a major role when the season begins later this month.

He's still behind Morris, Tobias Harris and Jon Leuer in the pecking order, but Van Gundy said the 19-year-old kid is doing more than holding how own — at least when he has the ball in his hands.

"He finally missed a shot at the very end, and we were all surprised," Van Gundy said. "He didn't miss any others. He's a real talented kid, offensively. He's working hard defensively. He's working hard in the weight room. Those are works in progress. He has a long way to go, and part of that is getting stronger, but offensively, he's pretty skilled."
As talented as Ellenson is he likely won't see the floor much, at least early, during the season, with Tobias Harris and Jon Leuer ahead of him.
That's a good problem to have if your the Pistons.
With rave reviews from teammates, and Van Gundy making an effort to get Ellenson minutes in the preseason, things couldn't be going any better for the rookie.
If Ellenson continues at this pace for the rest of the season, there's an outside chance Ellenson will be able to crack Van Gundy's rotation, despite a very deep roster at the power forward and center spots.
That would be impressive an impressive feat to say the least.
This article originally appeared on