Detroit Pistons at Brooklyn Nets Preview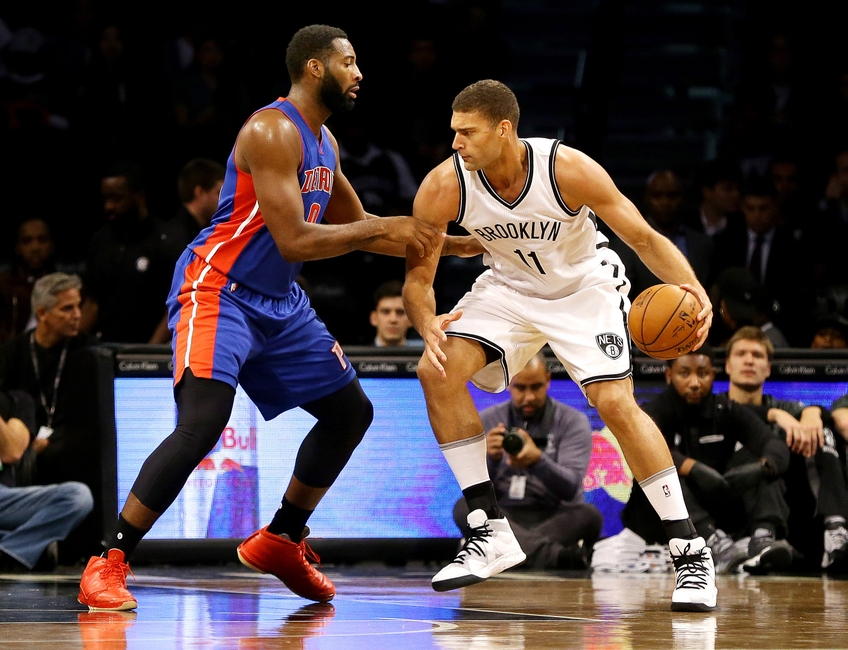 The Detroit Pistons (3-1) hit the road looking to extend their three-game winning streak in Brooklyn against the Nets (1-3) Wednesday night.
The Detroit Pistons (3-1) will be seeking their first road win of the season Wednesday night when they take on the Brooklyn Nets (1-3) at Barclays Center.
The Pistons are coming off of an all-around good team win over the Knicks (1-2) at the Palace of Auburn Hills on Tuesday night. The 102-89 victory for the Pistons checks off the first game of their first back-to-back of the season.
Tobias Harris went into the game last night with a solid Player Efficiency Rating of 20.6 this season according to Basketball-Reference.com. Harris continued that success against the Knicks, leading all scorers with 25 points on 8-of-12 shooting from the floor.
Marcus Morris and Kentavious Caldwell-Pope also continued their excellent starts to the season by combining for 41 of the Pistons 102 points against the Knicks. Morris did well to keep Carmelo Anthony busy on defense while Caldwell-Pope battled against the stout defense of New York's Courtney Lee.
The Nets had Tuesday night off, but are coming off of a 118-88 bludgeoning at the hands of the Chicago Bulls last Monday night. This will be the second game in a four-game homestand for the Nets who finished last season ahead of only the Philadelphia 76ers in the Eastern Conference standings.
This season, the Nets have a handful of new faces under new head coach, Kenny Atkinson; the most recognizable star likely being Jeremy Lin.
Twenty-seven year-old Croatian shooting guard, Bojan Bogdanovic and six-year veteran Trevor Booker round out a Nets lineup that looks unstable. The Nets are limiting frequently banged up all-star, Brook Lopez's minutes according to ESPN's Paul Saldana.
An interesting matchup to watch Wednesday night will be between Lopez and Andre Drummond. It is unknown how limited Lopez's minutes will be, but he is obviously the most consistent source of interior offense the Nets have.
Drummond will be looking to get back on track as he did not make much of an impact on Tuesday night against the Knicks. He only mustered nine points on 4-of-13 shooting from the floor and snagged –pedestrian for Drummond's standards– 13 rebounds.
Drummond may end up battling against former LSU Tiger, Justin Hamilton, if Lopez is limited. Whoever he faces, Drummond will surely be looking to improve his offensive game.
The Pistons are on a roll, but head coach Stan Van Gundy said at his postgame press conference Tuesday night that the team is still missing injured point guard, Reggie Jackson.
Jackson's return to action should improve the looks Drummond will be getting on offense down the stretch this season. Drummond is averaging 16.2 points per game so far, which is not only three points higher than his average from last season, but should only improve when Jackson is back to distribute the basketball.
This article originally appeared on