Detroit looks to continue home dominance against Clippers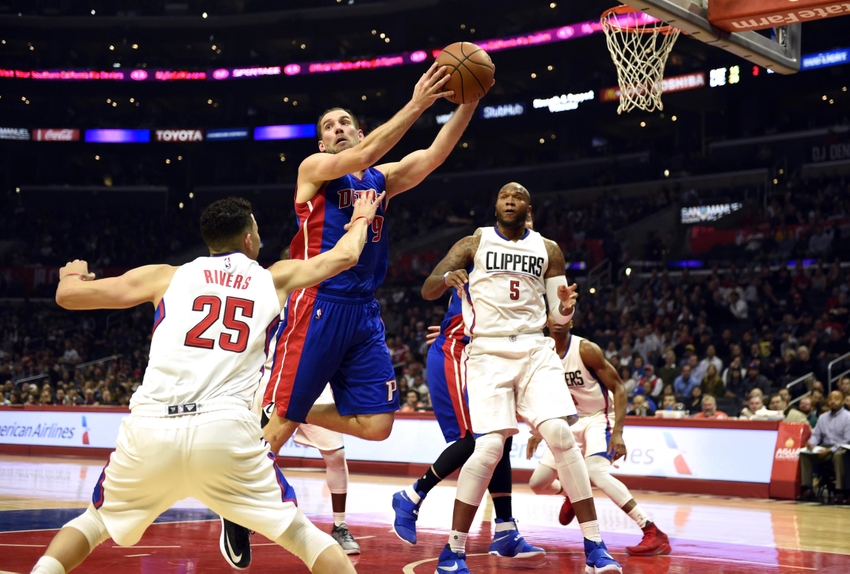 After an uplifting home win against the Miami Heat, the Detroit Pistons look to continue home dominance with the Los Angeles Clippers coming to town.
When the Detroit Pistons first met the Los Angeles Clippers in early November, the results were atrocious. Detroit was demolished in Los Angeles, 114-82, and was on the road for the next half-month.
Thankfully this time around, Clippers travel across the country to Detroit's sanctuary where the Pistons have dominated.
Unfortunately, home court advantage won't be nearly enough for Detroit to swiftly overcome the red-hot Clippers. Though, solid performances from ALL starters tonight could be.
Over the past few games, Andre Drummond and Ish Smith (with his moderate numbers) have been the only consistent starters for Detroit. Kentavious Caldwell-Pope, Tobias Harris, and Marcus Morris all have performed well, though are on and off.
Some nights, Morris and Harris play well with Caldwell-Pope falling behind. Other nights, it's Harris and Pope or Morris and Pope who perform well with either Morris and Harris falling behind.
To come away with a win over the Clippers, it CAN NOT merely be the Morris-Harris, Harris-Pope, or Pope-Morris show. It needs to be the Morris-Harris-Pope show as well as continued consistency from Drummond and Smith.
As well as all starters playing well offensively, all starters must play well defensively. And this doesn't only mean the starters, but bench players, too.
Beno Udrih must continue to execute with his pull-up shooting as well as Jon Luer continuing to execute from downtown.
Basically, for the Pistons to come away with a win tonight, everyone from Detroit must perform well.  One man out of sync and the Pistons will have a tough time disposing of the 14-2 Los Angeles Clippers.
This article originally appeared on