Derrick Williams says Miami Heat is 'perfect opportunity'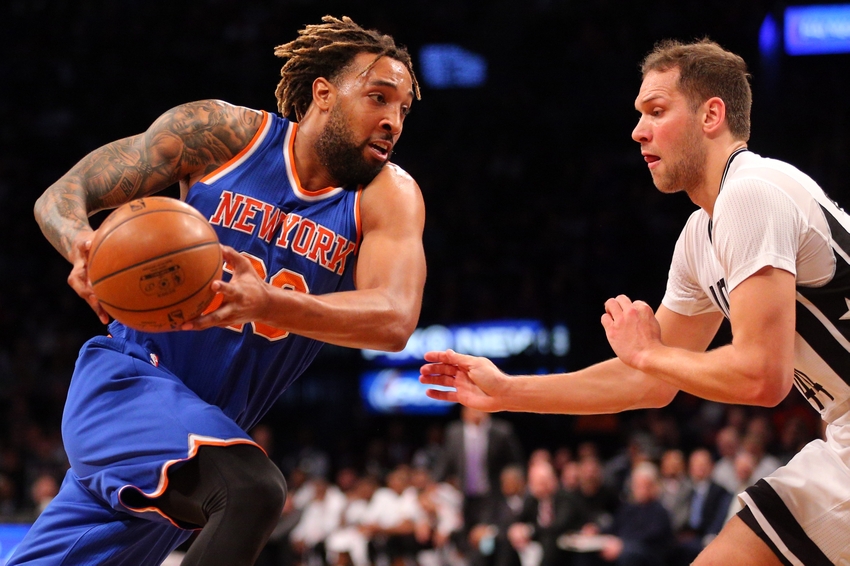 Derrick Williams believes the Miami Heat's stability will help him get his career on track.
For Derrick Williams, stability hasn't been a privelage of his since entering the NBA as the No. 2 overall pick in 2008. In the last two seasons alone, Williams has played for five different head coaches. In Sacramento, he played under Michael Malone, Ty Corbin and George Karl. He played for the New York Knicks last season, when Derrick Fisher was fired mid-season and replaced by Kurt Rambis.
That was after not getting the opportunity by the team that drafted him, the Minnesota Timberwolves. Minnesota already had Kevin Love and traded for Michael Beasley, so Williams didn't get a ton of playing time–starting just 15 games his rookie year and averaging just 7.5 shot attempts per game.
Williams was craving stability and opportunity, something that attracted him to the Miami Heat.
Via the South Florida Sun-Sentinel:
"I felt like the Heat was a perfect opportunity for things that I do well," he said. "And with Dwyane Wade and Luol Deng, with their absence, I felt like that was the best spot for me to go, with the way the way that I've played."

[…]

"That's the reason why I came here," he said. "With Spoelstra, Pat Riley, they have a history of developing players and people like myself that haven't found that right opportunity yet, looking at players like myself that can thrive in the position-less basketball."
Williams can play both forward positions, and could be looking at what the Heat did with Luol Deng last season as a template to resurrect his NBA career.
When Chris Bosh went down with his second bout of blood clots last season, the Heat moved Deng to the 4. He thrived in a small ball role, and Williams could too. Whether or not Bosh plays this season, Williams should see some time as a backup 4.
The Heat will have plenty of opportunity to go around this season–with Wade, Deng and Joe Johnson gone–and it's up to Williams to embrace it.
More from All U Can Heat
This article originally appeared on