Derrick Williams is a good litmus test for Derek Fisher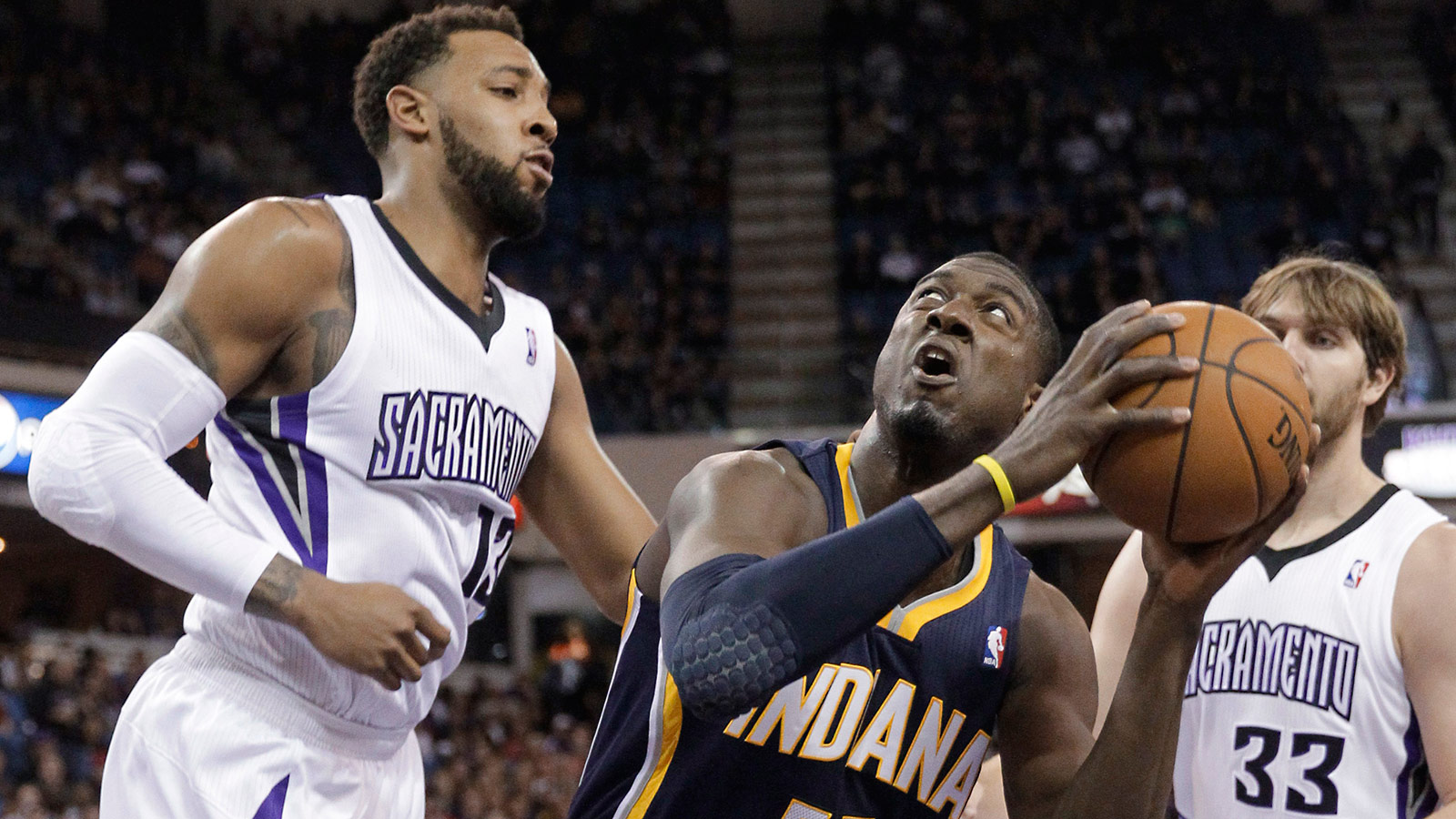 Derrick Williams has spent most of his professional basketball career being derided after becoming the second overall pick in 2011's NBA draft. The Knicks, though, are still hoping there's some amount of potential there.
New York signed Williams to a two-year, $10 million deal over the weekend. Now, ESPN's Ian Begley says this deal will be a litmus test for coach Derek Fisher:
Williams averaged 8.3 points and 2.7 rebounds per game this past season.
(H/t ESPN.)
Photo Credit: AP Photo/Rich Pedroncelli
George Karl was the last man to coach Derrick Williams.

This is what Karl had to say about Williams after the 6-8 forward turned in a zero-rebound game in April:

"You shouldn't be playing 20 minutes a game and not get a rebound. I mean, the Coke machine can get a rebound some nights"

Ouch.

Williams, the most recent Knicks free-agent pickup, has played for three different coaches in four years.

None of his coaches — or their staffs — has been able to coax elite production out of the 24-year-old.

Williams has career averages of 9.3 points and 4.3 rebounds. That's well below what most experts believed he was capable of when Minnesota selected him with the No. 2 pick in the 2011 NBA draft.

Getting Williams to tap into some of his unfulfilled potential is now the responsibility of Derek Fisher and his staff.