This one image sums up Derrick Rose's entire injury history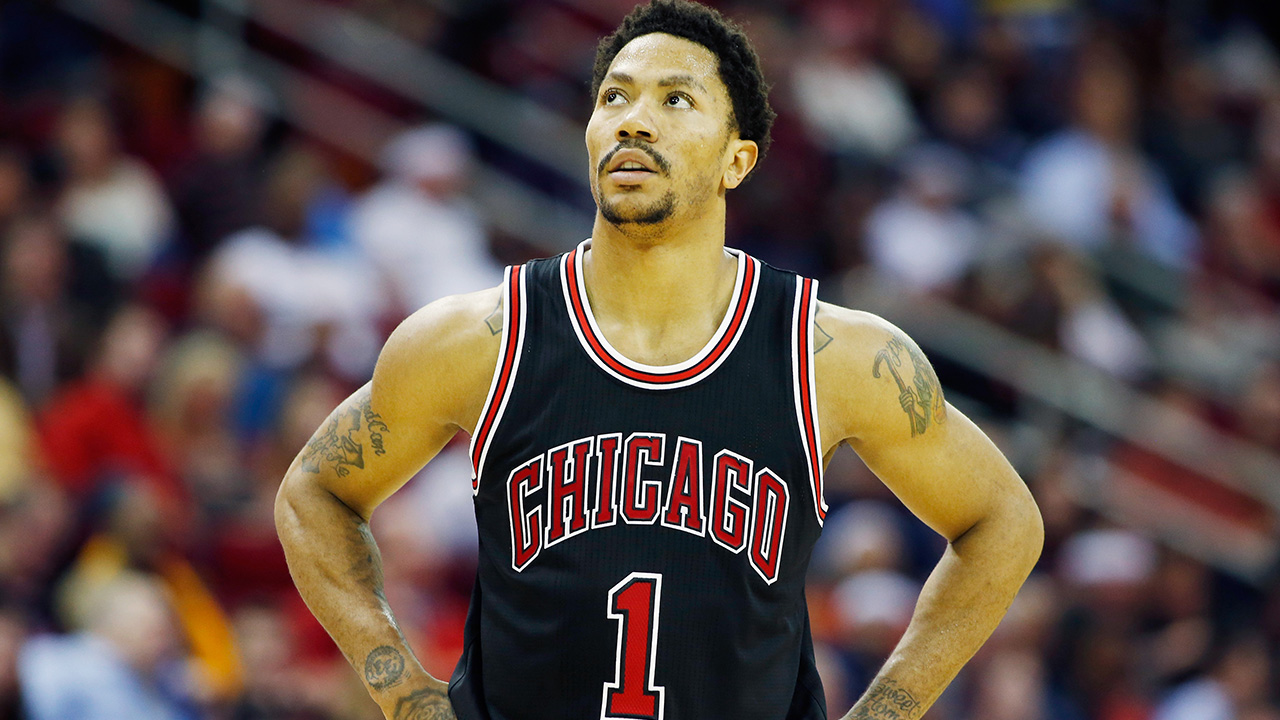 Consider this a fair warning: If you're a fan of the spectacular, the following infographic could make you very, very sad.
The good news for Derrick Rose and the Chicago Bulls is that he's expected back sooner than later. After surgery on the fractured left orbital socket that Rose suffered on the Bulls' very first play of practice this week, the point guard is expected back in a couple of weeks. If that timetable is accurate, he should be back in time for Chicago's regular season opener.
The bad news, however, is Rose's injury history, which is summed up in this one image: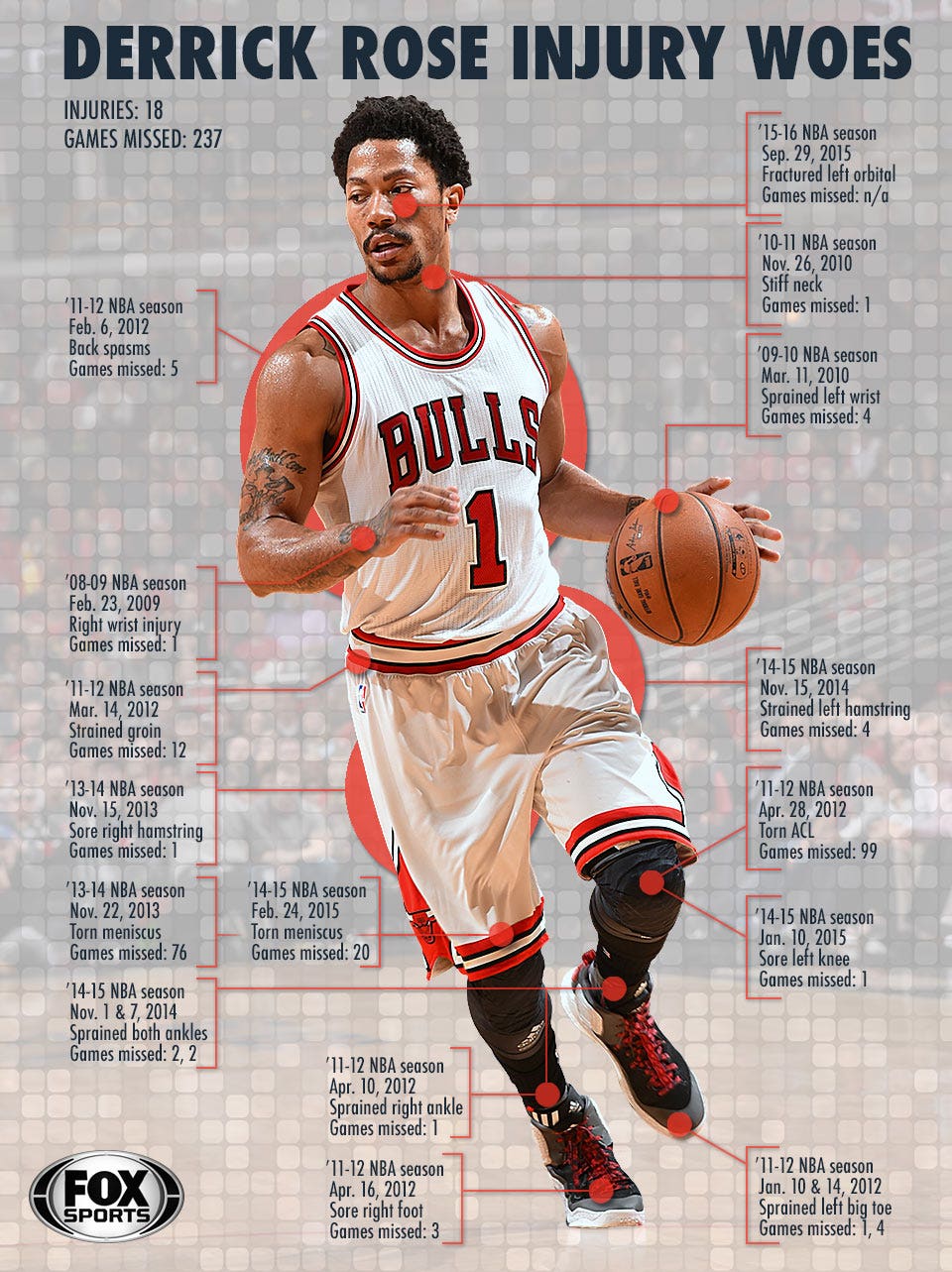 It's been a rough road for the former MVP. Here's to hoping for a year of health for Rose from this point forward.
MORE NEWS:
Want stories delivered to you? Sign up for our NBA newsletters.