Rose hopes to play opening night, but is still experiencing double vision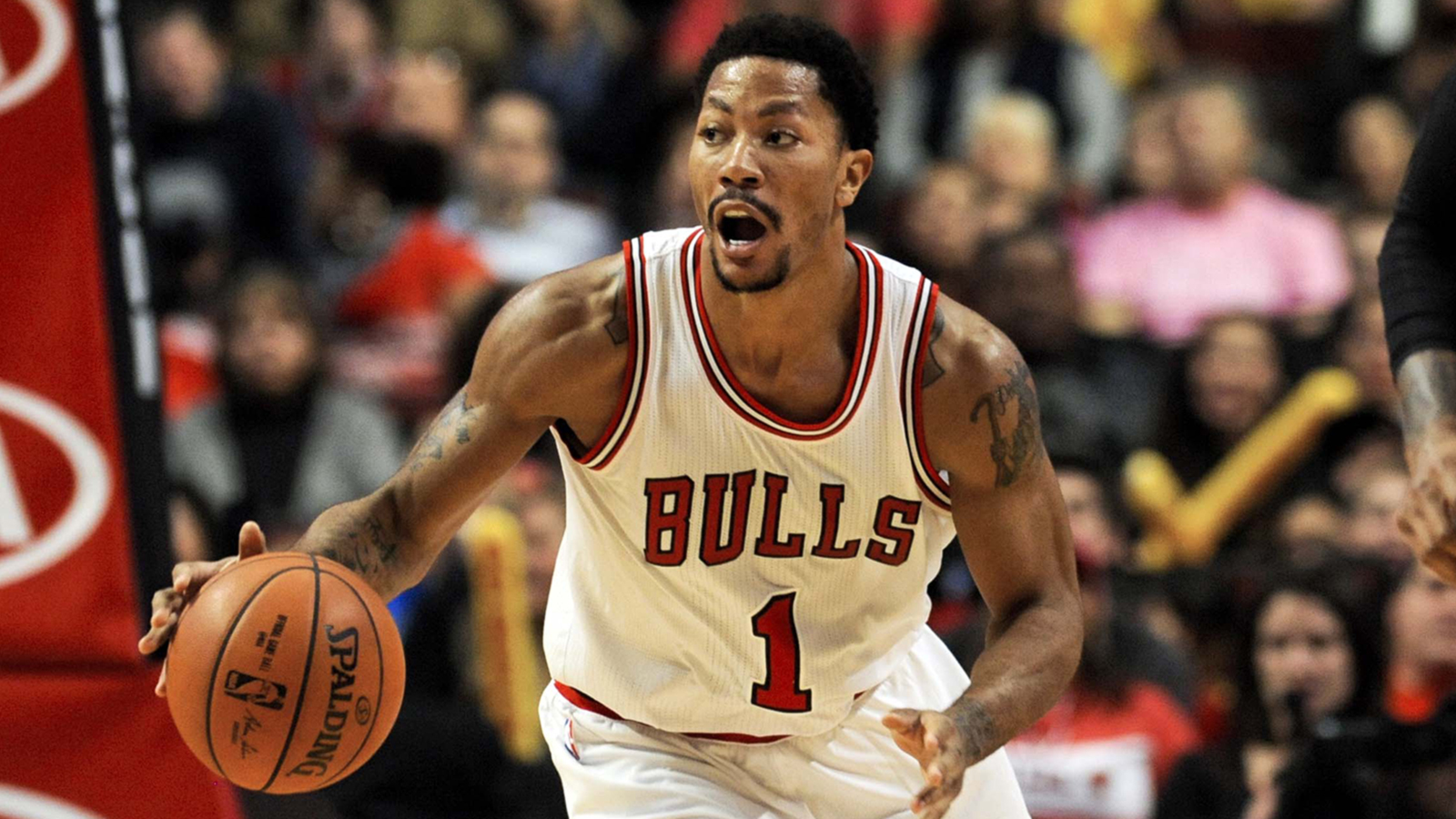 The orbital bone fracture that Derrick Rose suffered during the first practice of the season is continuing to limit him, but things are improving to the point where Fred Hoiberg may look to get him some minutes in the team's preseason finale on Friday.
But even if that happens, Rose's availability for opening night remains in question, mainly due to the fact that he's still having trouble with his vision.
In a mild surprise, Rose and coach Fred Hoiberg said the Bulls guard may play minor minutes in Friday's exhibition finale against the Mavericks in Lincoln, Neb. Rose took limited contact in Thursday's practice, his first since fracturing his left orbital bone in the first practice of training camp Sept. 29.

"Every day I'm improving," Rose said. "The eye itself, the swelling is going down. Been practicing pretty hard and if everything is all right (Friday), I'm going to play a little bit."

Rose even took a blow to his mask-protected face and "didn't feel it that much," although he admitted there has been an adjustment period as far as perspective issues for gauging the speed of passes. Rose also said he's surprising himself with his conditioning level after two weeks of inactivity after his Sept. 30 surgery.

On the downside, Rose still occasionally experiences double vision.

"Right now, I see two of you," he said.

Nevertheless, Rose didn't rule out playing Friday or in Tuesday's season opener against the Cavaliers.

"As long as I'm out there and moving around, I'm not worried about attacking or being aggressive," Rose said. "That's going to come. I just need to be out there.

"For anybody, opening night is opening night. It's your showcase to show everybody what you've been doing the entire summer. It's a big night. But at the same time, if I feel I can't go, there's no point in rushing it or pushing myself."

MORE NEWS:

Want stories delivered to you? Sign up for our NBA newsletters.