Denver Nuggets: When Healthy, Is It Barton or Harris That Starts?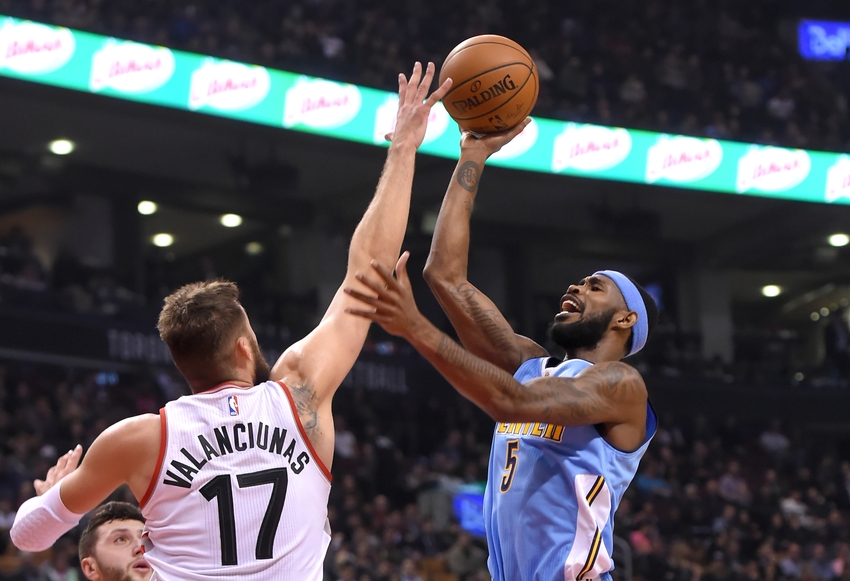 The Denver Nuggets are soon to be at a crossroad. One side has a offensive tank in Barton and the other a defense mastermind Harris, who do you choose?
The Denver Nuggets are three games into their season, and Will Barton has impressed in those three chances. Therefore why should he be benched?
Just to measure Barton's performance so far, he has shot the sixth most on the Nuggets team and leads them in scoring. Along with having the teams best three point and free throw percentage, Will Barton has been the only consistent Nugget throughout the beginning of the season.
Is there really anything else you need?
The problem lies with how Gary Harris played last season and how he has been developing throughout his career. He may be ready for the next step. The elite step. Harris could continue to break out, but at what cost?
Last season Harris played 32.1 minutes per game and started all 76 games that he played in. While Barton was able to play a similar 28.7 minutes, a majority of those came because of the Wilson Chandler preseason injury.
As of right now, the Nuggets have seen a nine man rotation with Murray, the current backup shooting guard, getting the least of the rotational minutes. With such depth, Barton's talent could see a major hurt with minutes as the return of Harris is possible very soon.
The Gallinari-Chandler lineup has been two of the top five lineups in minutes. With that said, Barton could get more run even with Barton if Malone would go to this small ball lineup more.
Ultimately the starting position is what I am curious to see.
But it will be decision time for Malone.
Let us know what you would do, but let us know what you would do and why you would do it.
This article originally appeared on