Denver Nuggets vs Utah Jazz: Round 2 Game Keys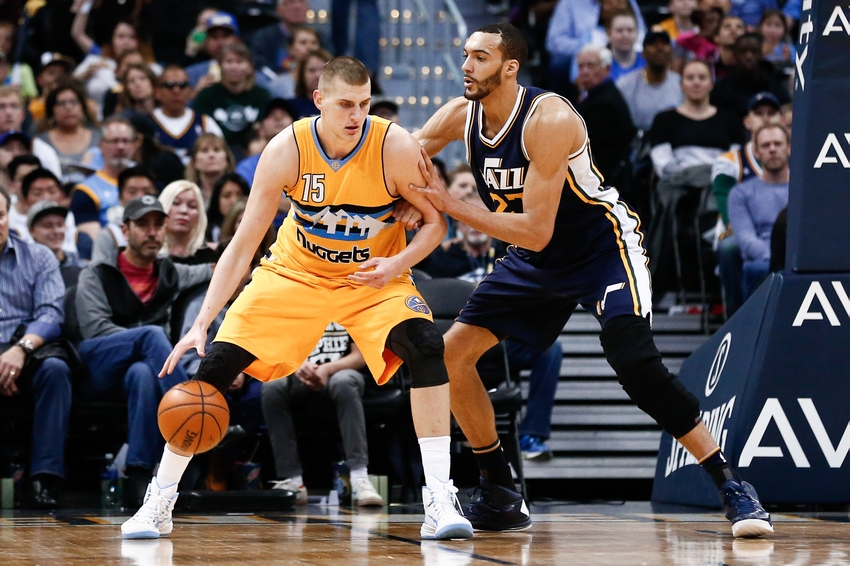 The Denver Nuggets will take on the Utah Jazz tonight as they try to continue their two game winning streak which started with the Jazz last Sunday.
Last Sunday, November 20th, 12,565 people packed the Pepsi Center to watch the Denver Nuggets take on inner-division rival, the Utah Jazz. The Nuggets got out to a quick start finishing the first quarter up by 10.
After a sloppy second, the Nuggets took a 12 points lead into half. With the Jazz continually trying to make runs, it wasn't until a Jamal Murray eruption in the fourth quarter that finally send the Jazz packing.
The Nuggets then stayed in Denver, got a rest day, beat the Bulls, and are now headed to Salt Lake City to hopefully continue their winning streak.
The game on Sunday did teach us several things about what Nuggets fans and Jazz fans should know entering this game and what they should be prepared.
Well, without further ado, here are our two game keys for tonights matchup.
Denver's Bench Has Been a Huge Game-Changer All-Year
With Darrell Arthur, Gary Harris, Mike Miller, and Danilo Gallinari all OUT on the injury report, it seems that Denver may have reply heavily on a depleted bench.
The Denver Nuggets have one of the strongest benches in the NBA led by Wilson Chandler, Jamal Murray, Nikola Jokic, and Jameer Nelson. With Gary Harris slowly regaining his health, Will Barton could soon reclaim his bench spot. When that happens, this bench could truly be the best in the NBA.
This is one aspect that the Nuggets excelled in throughout the game on Sunday.
They outscored the Jazz bench, 54-32. This is impressive, and just last night they obliterated the Bulls bench and would have annihilated the Bulls if it weren't for Jimmy Butler heroics.
Jamal Murray, who scored 16 on the Jazz in the fourth quarter, will continue to get minutes and hopefully dominate again tonight.
The bench play will certainly be a key for Denver tonight. Their bench has been strong all year and another strong performance could help continue their two-game winning streak.
Denver Must Stop Hayward for Now and the Future
This probably isn't a shocking key to the game, but it should not be overlooked. After Jimmy Butler dropped 35 points on 11/20 shooting last night, the Denver Nuggets need to find out how to stop a dynamic small forward.
In Sunday's meeting, Gordon Hayward was the only member of the Utah Jazz to score above 10 points. His 25 and continual attack mode as really all Utah had going for them on a night where they shot 38.8% from the field. Is the player or the personnel?
Is Wilson Chandler the defender that can shut these players down?
Throughout his career, Wilson Chandler has been known as a lockdown defender, but his use on the second team hurts his ability to guard the opponents starters.
Inserting Chandler into the lineup for his defensive prowess may be an idea that Coach Malone might want to look into.
Either way stopping Hayward will be a huge key for the Denver Nuggets in tonights game.
If they shut down Hayward and their bench produces, Denver should be able to shine and come away with their third straight win.
This article originally appeared on