Denver Nuggets vs Toronto Raptors: 3 Steps to Ensure a Nugget Victory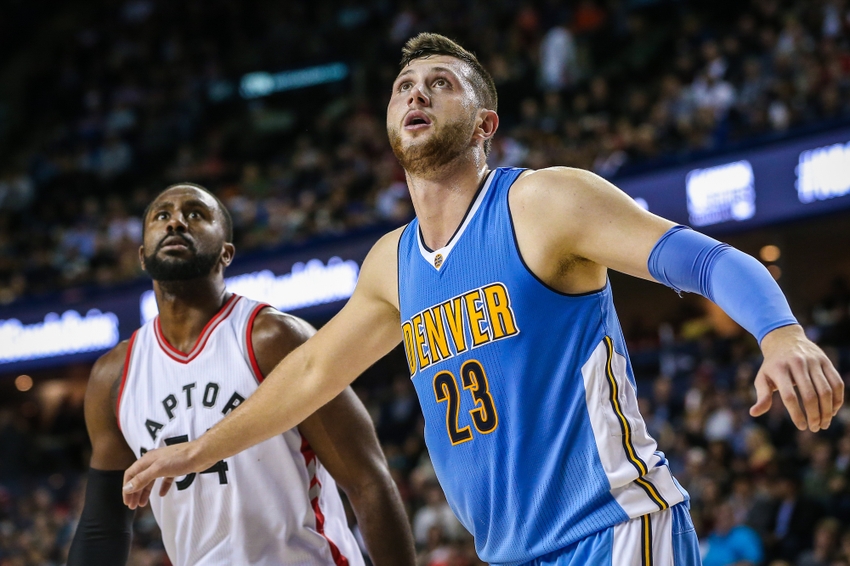 The Denver Nuggets will be entering the second of their four game home stand, and they will try to avenge their early-season loss against the Raptors.
On Monday October 31, the Denver Nuggets traveled for their third game of the season to the cold north of Canada. They exited their game against the Raptors with their head held high but sadly with their second loss. This game was especially hard for some of the players because of the 15+ point lead that they had throughout parts of the second quarter. Nonetheless they did play a well-rounded game.
In our takeaways article from that game, we wrote this:
"On the other hand, the Nuggets played a hell of a game too. They saw six players including all five starters score over 12 points which is as incredible impressive. Along with that, they again out rebounded their opponent 46-43 with Jusuf Nurkic snatched a career-high with 18 boards."
Want your voice heard? Join the Nugg Love team!
Now on the verge of clawing their way back into the early-season playoff chase, Denver needs to come up big against this Toronto team in order to snag their second home win and fifth overall victory this season.
But, how can they do this? Denver will need to follow these three steps in order to ensure a Nugget victory.
Locking Down DeMar DeRozan and Kyle Lowry
Both Kyle Lowry and DeMar DeRozan are in the top 35 in points per game. Outside of the Golden State Warriors, this team has a strong contention for the best back court in the NBA.
DeRozan, who is the top scorer in the NBA at 33.3 points per game, and Lowry, who is in the top 35 with 18.9 points per game, have carried this Raptor squad to a 7-4 record and the fourth spot in the East.
The first go should have taught the Denver Nuggets how to contain these two.
DeRozan- 33 points (13-23 FG's) and 5 rebounds
Lowry- 29 points (10-20 FG's), 5 rebounds, and 7 assists
The pair shot 1-6 from the three point line and a solid 15-19 from the line. With that said, maybe it will be best if Denver tries to let Lowry and DeRozan outshoot them.
While this has hurt other teams, it is not smart to allow this pair to shoot 19 free throws on Friday. Containing these two is definitely a huge step that the Nuggets must conquer in order to win.
Being Effective Will Be Key for Denver
Another key for Denver throughout this game is to be effective.
The last time these teams squared off the Nuggets shot 40.7% which is worse than their 43.1% from the field. But they did manage to create only 14 assists which is well below 17.7 average. These two stats, while not the Nuggets best stats, are still bullet points that they should be looking to improve on if they want to win this rematch.
This game was one of the few bright games Nikola Jokic, who has had a relatively inefficient season. Now coming off of the bench, it will be likely to see Jokic in for about 22 minutes like he was in their last meeting.
His productivity along with the continued productivity of Wilson Chandler will be crucial in maintaining better bench production. The Nuggets have one of the better benches in the entire NBA, and that will be a factor as this season begins to drag on.
Watch for the efficiency of each Nugget to be big in how they play tonight.
The Nuggets Must Score at Will
Most to all the teams in the NBA score more points in wins than losses, and the Denver Nuggets follow in suit.
In two of Denver's four wins, they have scored over 100 points and in all four they have scored over 100. Throughout those four wins, the Nuggets have averaged 113.1 points per game, which is much better than their sub-102 points per game in losses.
When matched up on October 31, the Raptors held the Nuggets to 102 points. The Nuggets will again be without a scoring threat in Gary Harris, and they will also be missing another big time scorer in Will Barton. Each Nuggets must take it upon themselves to help this team put the ball through the hoop.
Another key matchup will be to Big Val against Nurkic. The boards will be big time, and that is Denver's break-and-butter. Nurkic doubled Val's boards last game, and the Nuggets will need to see this Nurkic another time if they ensure themselves a win.
Each of these steps will certainly build to and help ensure a Denver victory tonight.
This article originally appeared on