Denver Nuggets vs Oklahoma City Thunder: Game Keys and Preview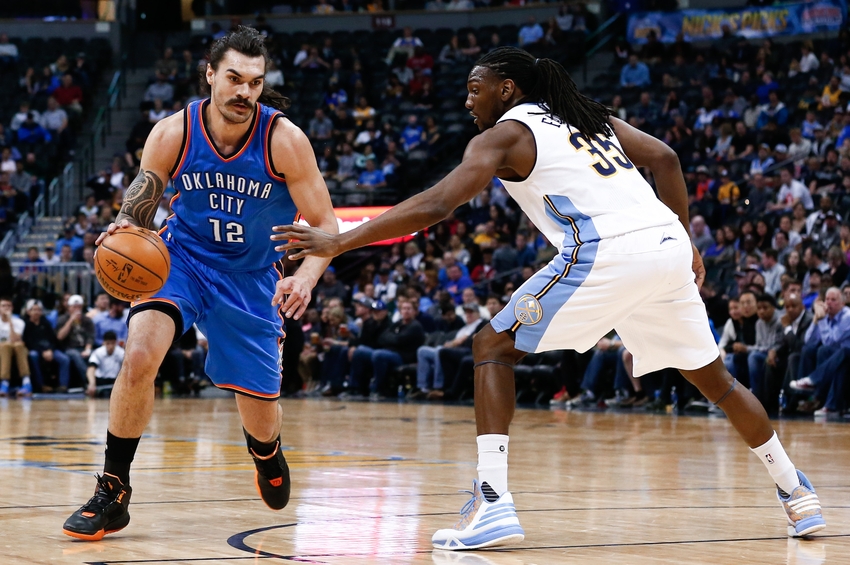 The Denver Nuggets head into their 7th preseason game to face the young Thunder group lead by Russell Westbrook.
Our young Nuggs once again proved they can survive if they stick together as a group. This past Sunday, the Denver Nuggets defeated the Portland Trailblazers in what was an awesome matchup for both teams. It was a shame for us that we didn't get to see Mudiay vs Lillard once again, but we did get a glimpse of Jamal Murray running the point guard which was spectacular.
Also, we saw more out of Hernangomez and Beasley even when the latter didn't play that much. Coach Malone is still looking for that 15th spot to be filled and the clock is running out of time. Therefore, players like Robbie Hummel and Jarnell Stokes must continue to step up.
Tonight, they face a bigger threat against the backcourt duo of Westbrook and Oladipo. It is another opportunity for guys like Stokes, Wolters, and Hummell to show that they really deserves that spot. So, what can we expect out of this match up?
First of all, we should see Coach Malone letting the veterans do what the have to do to get some confidence going. I am all in for the young rookies and younger players to get some huge playing time, but in order to get confidence, they need the vets to step up.
Facing a guy like Westbrook can give you one heck of a headache. And with Oladipo also on the court, we should see the Nuggets defense a little more pumped up.
One thing that nearly killed the Nuggets against Portland was that they did not defended the three point shot very well. They might reconsider this against a team like OKC.
Another thing that we might see: the Jamal Murray show. This guy is, what we young people say, LIT! He can be a little lost at times, but he has all the tools to be one great basketball player. It would make sense for Malone to trust him to do whatever needs to be done.
And finally, we should expect a little more Jurkic. Experimenting with these two in the preseason hasn't been bad at all. And facing guys like Steven Adams, Domantas Sabonis and Enes Kanter should be perfect. Jurkic can keep doing what they do best.
This will be an intriguing game for Murray, Jurkic, and the Denver Nuggets!
This article originally appeared on