Denver Nuggets vs Oklahoma City Thunder: 4 Key Takeaways
The Denver Nuggets had their worst performance of the preseason against their arch foe losing by 10.
The Denver Nuggets lost in Oklahoma City and looked like a shell of themselves compared to their last two games. If you didn't find a way to watch it then you really did not miss much. The lack of ball control and the poor shooting combined to be the Nuggets worst preseason showing.
Steven Adams had his way in the interior, and Denver struggled to contain the Thunder's role players. The Nuggets were also terrible from the field as both Barton and Murray put up less than impressive shooting percentages.
VS.
| | | | | | |
| --- | --- | --- | --- | --- | --- |
| | 1 | 2 | 3 | 4 | T |
| Thunder | 32 | 27 | 23 | 15 | 97 |
| Nuggets | 28 | 13 | 21 | 25 | 87 |
Along with not being able to keep the Thunder front court in check, Denver also posted only 13 points in the second quarter.
The entire team seemed to take 2 steps back whenever they took 1 step forward. The offense looked sloppy and the defense seemed disinterested in this game.
Want your voice heard? Join the Nugg Love team!
Enough of the basis of the game though, let's take a look at 4 key takeaways from the game against our arch rival.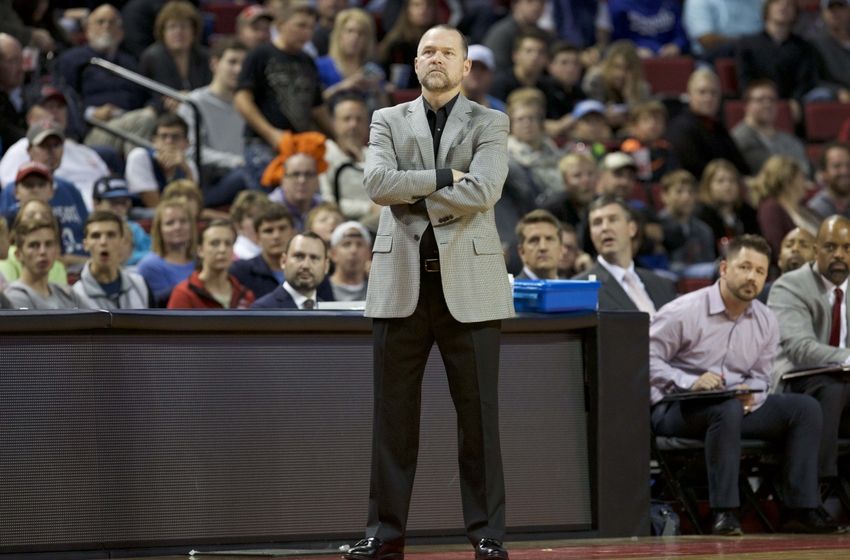 The shot selection has been much better in the past
Shot Selection was Questionable
Denver put up a terrible shooting percentage tonight. Much of this was due to poor shot selection from many of the Nugget players.
Denver Nuggets Fantasy: Implications From Preseason Opener
At one point, Faried even attempted a long range two point shot. Gallinari only shot 31% from the field while Barton and Murray shot under 30%.
It should also be noted that Jusuf Nurkic had his worst game of the preseason yet, which will be discussed further later on in this article.
This is just horrendous if you are the Denver Nuggets. They ended up shooting 34.8% from the field and 16.0% from behind the arc. Up until now, Jurkic had yet to play a lineup composed of several other capable like Adams and Kanter. They gave Jurkic problems and ultimately caused mayhem throughout the entire game. Moving forward, this must be changed.
This is just one of those nights. Most of these shots were shots that the Nuggets had been making all preseason. Consistency will be the key moving forward for his young team.
Even though Denver sat many key players tonight, shooting percentages like this due to terrible shot selection are inexcusable at this point in the preseason.
The inconsistency in the front-court is concerning
Interior Defense was Atrocious
Nurkic only had a measly 4 points tonight, but that was not the biggest issue.
Denver made Enes Kanter and Steven Adams look like All-Stars. While it is certainly possible the Thunder will be better than we thought especially with this front-court, Denver is much better in the post than they showed tonight.
That seemed to be all game long…
The Jurkic combo only had a combined 2 offensive boards and no blocks at all.
This is something that Coach Malone will have to analyze whenever Denver goes up against tall and gritty physical rim protectors.
The 3 point shot needs to become at least a fall back option for this team
3. 3 Point Shooting was Terrible
16% from deep in just inexcusable. While it is nice to see that Denver will be one of few teams that doesn't totally rely on the 3 point threat, a team still needs to be decent from there.
Hernangomez was the only competent deep ball threat in this game shooting 67% from 3. The premier 3 point shooters of this squad like Beasley, Murray, and Barton all combined for no 3 point shots made at all.
While this team is in the bottom half in threes made, making the three consistently will become a big deal for them. With Wilson Chandler, Will Barton, Jameer Nelson, and many other capable shooter, this team must begin to find better chemistry and hoist these shots with confidence.
A shooting performance like this in the regular season will not get the job done, even against the worst NBA team.
The turnover situation is really getting out of hand
4. Turnovers
I would love to end these takeaways on a positive note, but after a game like this, there really is no positive takeaway other than its only preseason still.
The turnover situation is still a concern and it bit Denver in the back tonight. Denver has been sloppy with possessions all preseason and hopefully it will be cleaned up with the starters come opening night.
Denver combined for a total of 16 turnovers tonight, something a team like the Thunder will capitalize on did in this matchup. Even without turnover-heavy Emmanuel Mudiay, the Nuggets still committed more than their opponents which needs to not happen. 16 is generally not that many, and if they would have been able to comeback from a gruesome second quarter, they may have had a chance.
This could have been a result of the young players playing many minutes tonight, but it is still something to keep an eye on as the year comes next week.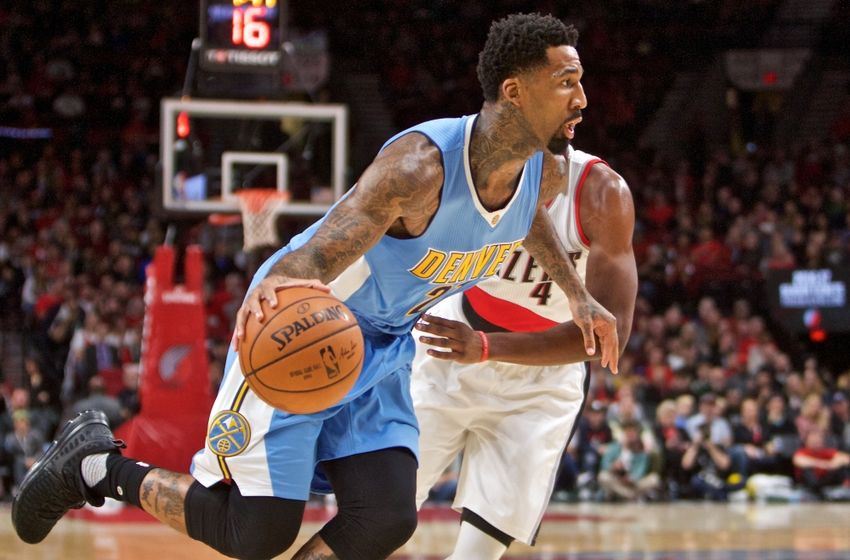 The Nuggets have one preseason game left and hopefully they can end it on a positive note.
This was one of those night where nothing went Denver's way. This was a game where Malone may just want to burn the tape, especially since we all know the Nuggets are better than this game showed.
Unfortunately, a game like this is going to happen once in a while. It is how the Nuggets rebound after a loss like this that will be key for them during the regular season, especially a loss against a division opponent.
If Denver can correct these 4 takeaways I pointed out, then Denver will be able to bounce back with a nice win in their final preseason game.
This article originally appeared on