Denver Nuggets vs Golden State Warriors: Preview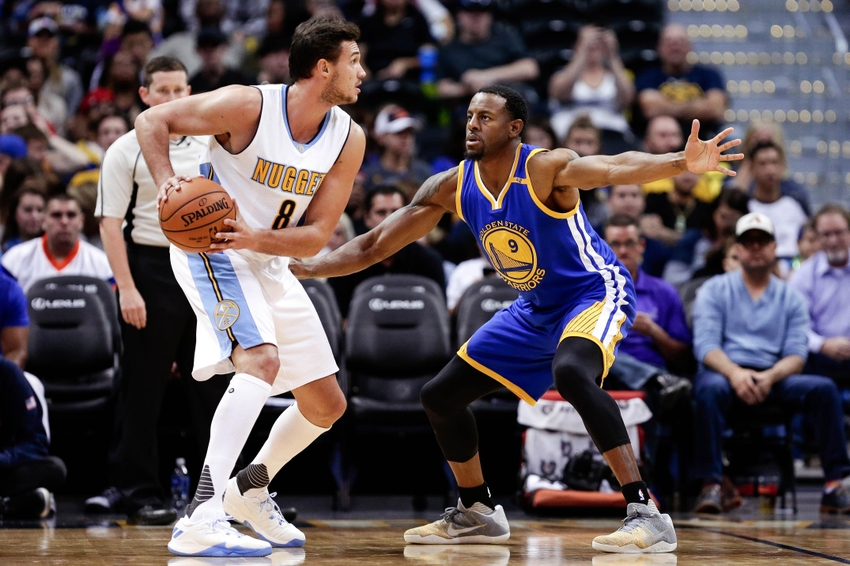 It's been a tough road trip for the Denver Nuggets, but now they head back to the beloved Pepsi Center to take on the 2015 NBA Champs, the Golden State Warriors in what will be a must see game for us Nuggets fans.
The Nuggets ended their five game road trip on a 2-3 record and they enter tonight's matchup with a 3-4 record. Overall, it is still early in the season, so there is no need for panic…at least not on the win/loss record. But there are a few things that the Nuggets might want to improve for tonight's game.
First of all, they need to close out games. Last tuesday against the Grizzlies, it was a hard fought battle from the beginning to the end. One heck of a game for both teams. But in the remaining seconds of the final quarter, the Nuggets had the opportunity to win…and once again, they blew it.
Sure, there are a lot of factors, like Malone entering Faried instead of leaving Jokic or Nurkic, but still, the Nuggets lost in a gross way (it still haunts me to this day). But, closing out these games are extremely important as this losses are the one that might costs us when the season is ending.
Another thing to watch for, or hope for is that Wilson Chandler plays today. He is too important in the Nuggets rotation and right now he's averaging a solid 15.7 PPG. Chandler's versatility was needed in the game against the Grizzlies and will be needed tonight against a Warriors team that leads the NBA in scoring. He's a grindy defender and an awesome scorer, so he will be needed to take pressure of guys like Danilo Gallinari and Emmanuel Mudiay.
Last but not least, we need to see more Jurkic tonight. As we may recall, the Jurkic frontcourt duo started against the Warriors in the preseason, and seeing the Warriors frontcourt, Jurkic might just save the day. Rebounding will be important tonight and so will be points in the paint.
The Warriors might just come firing today, as the Nuggets are still finding their way defending the three point line, but if they can keep it together, we may steal this one.
This article originally appeared on