Denver Nuggets vs Detroit Pistons: The Early-Season Must Win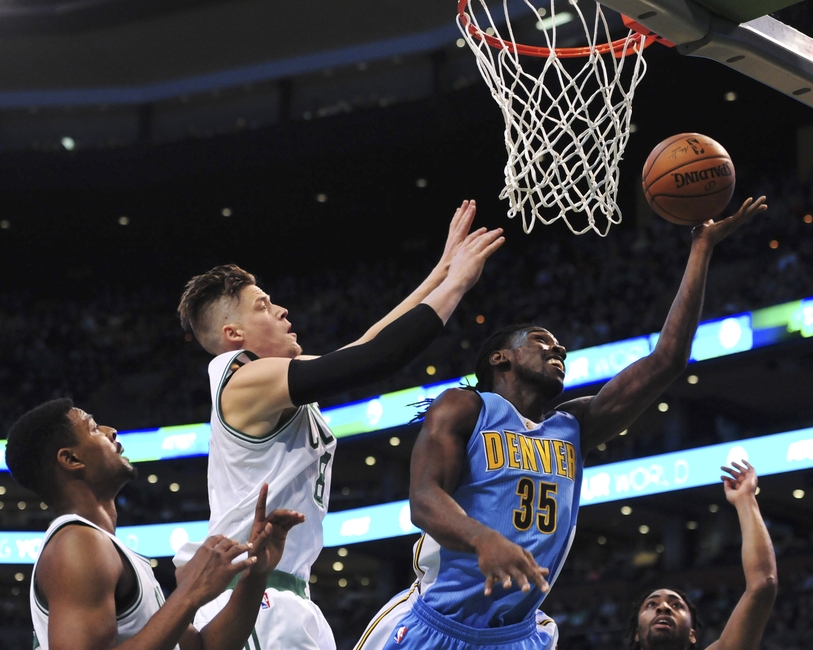 It has been a tough break for our Denver Nuggets as they seek redemption one more time, when they face off in an early rematch against the Detroit Pistons to take the sour taste of losing two straight games out of their mouth.
You know what they say, Payback is…not a good thing. Our young Nuggets are looking forward to tonight's game against the Detroit Pistons as they will do their best efforts to avenge the loss that they received against this team on November 5. Andre Drummond had 19 points and 20 rebounds, and the Nuggets where outlasted by the Pistons in a game to forget.
But this night won't be the same, as the Nuggets look to do everything in their hands to win this game and prevent from getting in a three game losing streak. It is still early in the season, but let's not forget the fact that it is VERY IMPORTANT that the Nuggets stay on track if they want a chance at making the playoffs this season.
Last thursday, the Nuggets got blown out of the Pepsi Center by the 2015 NBA Champions, the Golden State Warriors. Of course, there were some positive things about that game, like the rookies showing off what they could do and impress Coach Mike Malone. But this loss will only make the Nuggets stronger if they can learn from it.
The Pistons are also looking at playoff chances this season, and they are not entering the Pepsi Center to give the game away without a fight. Drummond is working very hard to maintain a high level of basketball, and so are his other teammates. But I can assure you that the Nuggets won't give up so easily either.
First thing they need to do, is take care of the ball. Too many turnovers are costing them possessions which end up costing them games. If they can keep control of the ball, they can manage to get more baskets and keep control of the game *insert DJ Khaled's voice* that's the Key!
Though the Nuggets might be without guard Will Barton and forwards Wilson Chandler and Darrell Arthur, the rookies can show one more time that they are capable of stepping up and doing the work they need to do. Jamal Murray's confidence is growing. Juancho Hernangomez's hustle is everlasting. And Malik Beasley's potential is showing. These guys will need to step up to do the dirty work and keep the Nuggets on track.
There are a lot of factors tonight that will influence in the game, like Nurkic and Jokic not getting bullied by Drummond. But if the young Nuggs can keep it in control and have confidence, this might be a win in their hands.
This article originally appeared on