Denver Nuggets vs. Brooklyn Nets: Two Ways for Denver to Win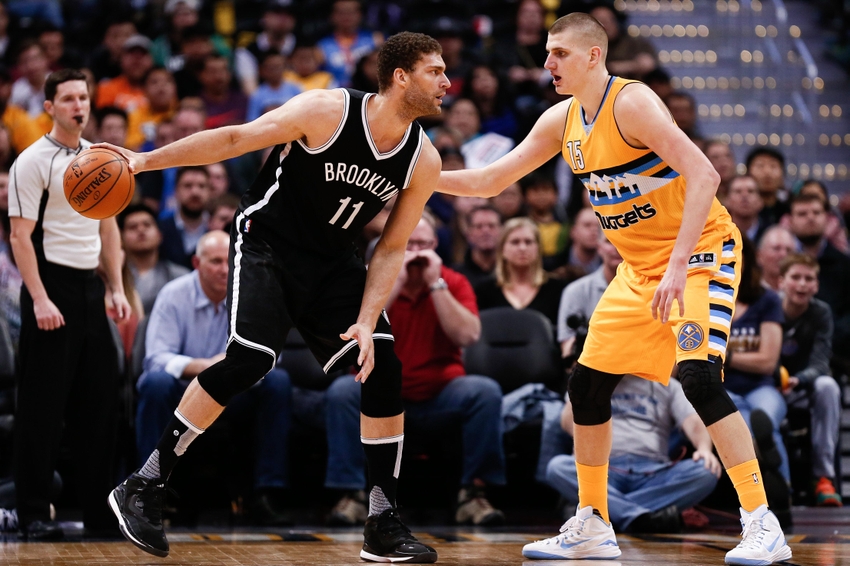 After a close win over the 76ers, the Denver Nuggets now travel to Brooklyn to take on Brook Lopez and the Nets.
The Denver Nuggets just finished another close game, only this time it ended in a victory over the Philadelphia 76ers. Trust me when I say that this win comes with a huge sigh of relief for Nuggets fans who have suffered many fourth quarter heart breaks this season.
Denver was led in points by Danilo Gallinari (24 points), rebounds by Jusuf Nurkic (10) and assists by Jameer Nelson (4). Nelson also greatly impressed by tallying an incredible five steals.
You can read more about this game in a post by Nathan Beighle , right here.
Up next for the Nuggets is a match-up against the Brook Lopez led Brooklyn Nets. This game is set to tip at 5:30 PM Mountain Time, at the Barclays Center in Brooklyn, New York. It will also be the first of a two-game series between these teams this season.
Want your voice heard? Join the Nugg Love team!
This is an incredibly important game for the Nuggets, who will be playing their third of a six-game road stretch. So far, they've only won half of their games in this stretch but they've only got sub .500 teams left to play.
Hopefully that means that they'll be playing at their absolute best in order to get their own record above .500 for the first time this season. With that in mind, here are two thing the Nuggets should do if they want to win this one:
Locking Down Sean Kilpatrick
The first, and probably most vital thing the Nuggets must do, is to shut down Sean Kilpatrick.
………….
Sorry for the pause there, I honestly still can't believe I just said that. Anyway, it seems that over the past two weeks Kilpatrick has been boasting numbers that would suggest that he could be a borderline all-star. No seriously, for the past seven games he's been averaging 21.86 points, 5.14 rebounds and 3.71 assists while shooting 47% from the field and 37% from beyond the arc.
Wait… WHAT!?!?!?
The same Sean Kilpatrick who played for the Nuggets last season and only managed to tally 27 points, 6 rebounds and 3 assists in eight games; that Sean Kilpatrick? Really!?!?
………….
Woah, I blanked out again there. I just can't help but feeling like this is some sort of dream. Either way, it seems pretty certain that in order for the Nuggets to win this one, then they'll need to stop Sean Kilpatrick every time he gets the ball. That means matching him up defensively with Wilson Chandler as much as possible, and double teaming him whenever he drives. Hopefully that'll mean that his impact on the game will be significantly lowered, and in turn become another victory for the Mile High City.
It's Time to Unleash their Depth
So after my confusion that is Sean Kilpatrick, let's get real for a second. One of the best ways for Denver to get a win here is going to be through their depth. Let's be honest here, the Nets aren't a deep roster by any meaning of the word. So, in theory, that's exactly what the Nuggets should using to their advantage.
It's on Mike Malone to let the young players on his roster play more minutes than their necessarily used to. That mainly means giving some extra playing time to Juancho Hernangomez, Nikola Jokic and Malik Beasley.
By spreading out their minutes, that should mean that the Nuggets should be able to play a more physical brand of basketball than the Nets are used to. That would also mean that Brooklyn's starting five could become exhausted, which in turn leads to an easier fourth quarter for the Nuggets. (a.k.a. Denver's kryptonite)
Hopefully, if the Nuggets could manage to do these two things then they could get this much-needed win on the road. If not, then this could be a very long couple of games.
This article originally appeared on