Denver Nuggets: Scouts Think Nuggs Could Blow It Up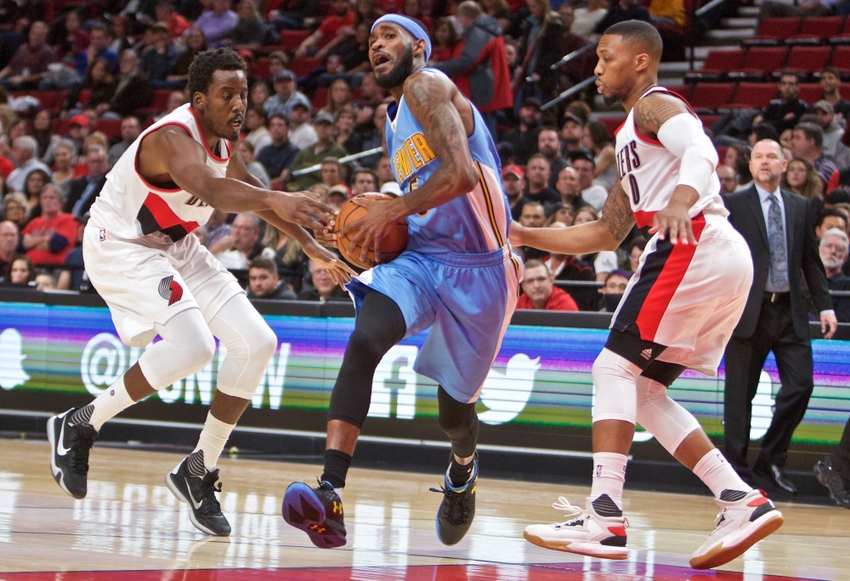 Some scouts did a run-through of all the Western Conference teams, and when they came to the Denver Nuggets, they think it could get interesting.
The Denver Nuggets are an up-and-coming NBA team and while the scouts acknowledged that, they also acknowledged that Denver could and maybe should blow it up.
The full article for all the Western Conference' team can be seen here.
What did they mean by that? They started the Nuggs of with this:
"Denver should finish last in the Northwest and go back to the lottery, but I don't think they'll be that far behind Minnesota. … They're still waiting to hit that home run in the draft but they've hit a bunch of singles and doubles, and those can add up. … Gallinari, Chandler, Faried could all be traded. The start to their season will dictate their activity. … If they're going to make the playoffs, it's because Mudiay made a gigantic jump—like a Most Improved Player type of jump."
Therefore, they predict that if the Denver Nuggets fail to excel at the start of the season the management may look to just trade their veteran stars. Which in turn will blow up any chance of them competing in the near future.
Is this an interesting move for the Nuggets? It could have its benefits, but the benefits may not be worth more dismal attendance records and seeing more horrendous records at the end of the season. This team needs hope. This city needs hope, and trading their team after a rough start will just kill the hope and vibe of this team.
Unless they can bring a superstar in, then trade away.
This article originally appeared on