Denver Nuggets: Power Rankings Do Not Tell the Story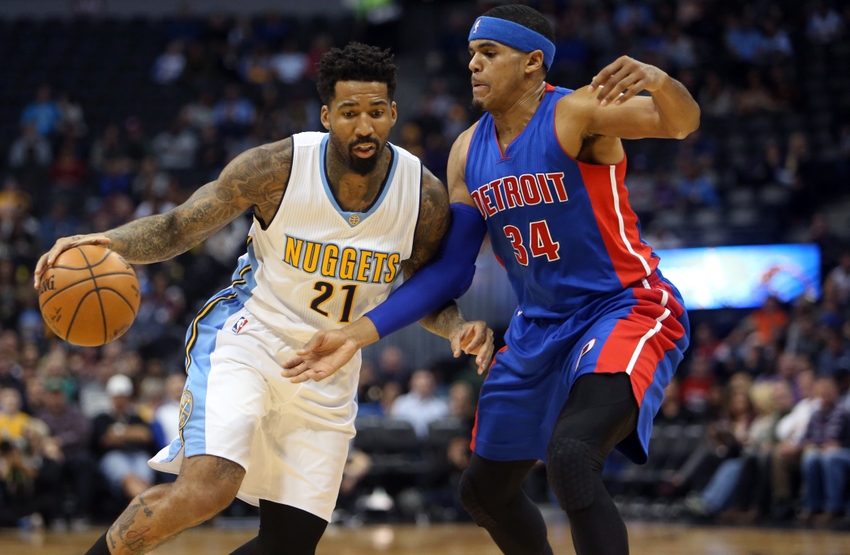 The Denver Nuggets started off strong, but their disadvantages led them back to another poor ranking among the nations' top site.
I'm working at somewhat of a disadvantage this week. I am on the road and am currently in Albuquerque, New Mexico. You know that town where they filmed Breaking Bad and Better Call Saul. My internet connection is very slow at the hotel and getting across town is not as simple as Jesse Pinkman and Walter White made it seem. These two things are putting me at a disadvantage. What does this all have to do with Denver Nuggets?
The Denver Nuggets are playing at a disadvantage. This past week saw Will Barton and Darrell Arthur still  nursing injuries (Disadvantage 1). Gary Harris is now injured (Disadvantage 2). The Jokic-Nurkic Bosnia Brother Ball experiment is over for the time being. There was hope that two bigs on the floor would yield results that the rest of the NBA would not be ready for.
Denver Nuggets: DFS Picks for the Season Opener against the Pelicans
However, Jokic is not quite ready to play the four position and seems to be lost in the shuffle (Disadvantage 3). This disadvantage has lead to the return of Kenneth Faried to the starting lineup. His energy is needed but believe his energy is better for this team coming off the bench.
The fourth disadvantage is something that many thought would see the most improvement this season. Unfortunately, our point guard Emanual Mudiay has found a way to turn the ball over 44 times in the first ten games while only dishing out 32 "dimes". You know assists…..those passes that lead to great moments for other players. Disadvantage Number 4. As in four straight losses.
Yes, with four losses this week it is obvious this week's power rankings were not going to be favorable. Yes, you could even say  a disadvantage. In fact, these losses pushed the Nuggets to an average of 24 across three national media power rankings. This is right near the position the Nuggets started this season. Ouch.
There is a reason for concern after this week but immediately jumping to a conclusion that this team is heading in a down direction is unfair. We need to get our full complement of players back. Most importantly we have to value the basketball on every possession.
These early games have given me a reason for hope as I like what I am seeing from Ill Will and Gallo. Seems like they are carrying the scoring load but need more help in having the ball dished to them consistently. Although Jamal Murry struggled early he has found an ability to score and it looks like he takes losing personally. Another rookie that is catching my attention is Juan Hernangomez. He has some toughness that I did not think I would see from this kid from Spain.
Suns, Raptors, and Jazz come to town over the next few days. These are important games for the Denver Nuggets.
This article originally appeared on