Denver Nuggets Player Outlook: The Veteran Guard Jameer Nelson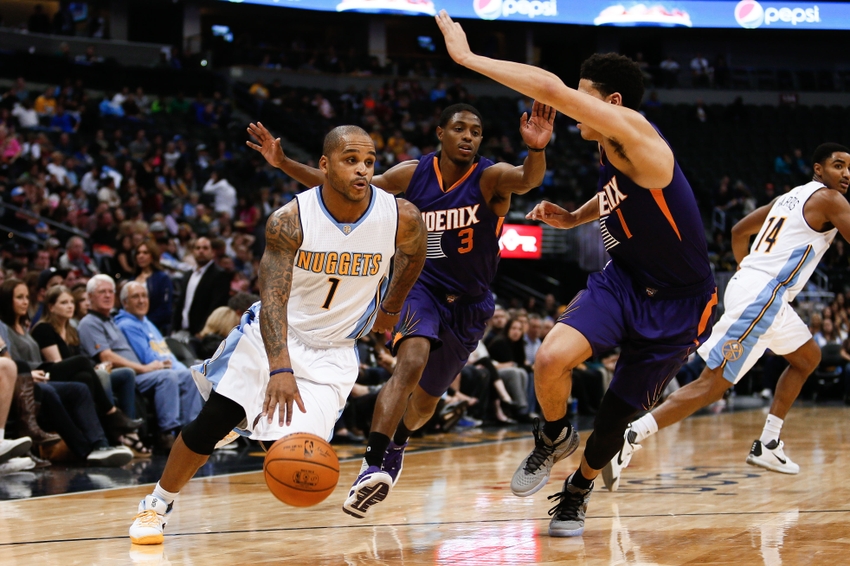 Jameer Nelson is a seasoned veteran and currently the Denver Nuggets back up point guard, and we will take a second to dissect his role with the team.
Jameer Nelson is in for a make or break season. If he is to continue playing for the Denver Nuggets, he will have to prove to be a valuable back-up and mentor for Emmanuel Mudiay. We will be dissecting what Nelson's cloudy role will be this year for the Nuggets.
The Ty Lawson/ Nelson experiment did not work out well, but the Mudiay/ Nelson formula looks to have some potential for the future. While his best days are certainly behind him, Nelson could still thrive in the system.
Want your voice heard? Join the Nugg Love team!
Between Nelson, Mudiay, and Murray- it will be interesting too see who the minutes will go to and how many minutes as the season progresses. But, what do Nelson's numbers sat to back him up?
What the Number Say
When it comes to veteran NBA players, one of the biggest motivators is having a down season. You may be wondering where exactly I'm going with this; however you'll see the method to my madness when I elaborate on this.
Denver Nuggets: Will Malik Beasley Sadly Only Get Insurance Minutes?
A veteran player like Jameer Nelson will have the experience to elevate his game if he realizes his production from last year was down. His player efficiency rating of 9.5 was nowhere near his career average of 15 last season.
His field goal percentage also decreased from 45% to about 39%. Now much of this may have had to do with the addition of Emmanuel Mudiay and Gary Harris growing into an increased role on the team. Plus, there is still a bright side to all these numbers.
In just two seasons with the Nuggets, he has upped his usage rate percentage back up to 19%. This is a drastic improvement compared to his rate of 15.7% in his brief stint with the Mavericks. The 19% mark is only a couple points off of his career average of 21.5%. On top of this fact, Nelson can be a valuable scorer as well.
He carries a career true shooting percentage of 53%. Nevertheless; no matter many statistics show his value, his role coming into this season is certainly unclear.
Nelson's Murky Role
Nelson is going to be fighting to keep his spot on the team. He and Kenneth Faried are in grave danger of being traded and shipped away for assets this year.
While it easy to see why they are on the trade market, one must not overlook Nelson's experience and NBA tenure. Let's not forget, he played a pivotal role in the Magic's run to the Finals in 2009. While they did not prevail, any championship experience is valuable for a young team like Denver.
If the Nuggets taste the postseason with Nelson still on the team, expect his role to become vitally important. The team will look to him for guidance and use his championship experience to help the team get settled and make a dent in the playoffs.
Much like Mike Miller (who will play far less minutes), Nelson will be the mentor for the young core provide valuable insight which will aid both the players and the team in its growth.
Experience Will Be Key
It is rare for a team like Denver to have an asset that has seen the championship.  Nelson is key part of the one-two punch at point guard with Mudiay leading the helm.
If Nelson has a bounce-back season, expect the Nuggets to do some great things out on the perimeter. A motivated Jameer Nelson with a developing Emmanuel Mudiay could be the X-factor in catapulting the Nuggets back into playoff contention.
Along with the hopefully quick developing of Jamal Murray, we will see great things out the point guard position from Coach Malone and the Nuggets.
With a second year under the Mike Malone scheme, the entire team should start to settle in and a veteran like Nelson could be rejuvenated if used properly.
This article originally appeared on