Denver Nuggets Player Notes: Gary Harris Returns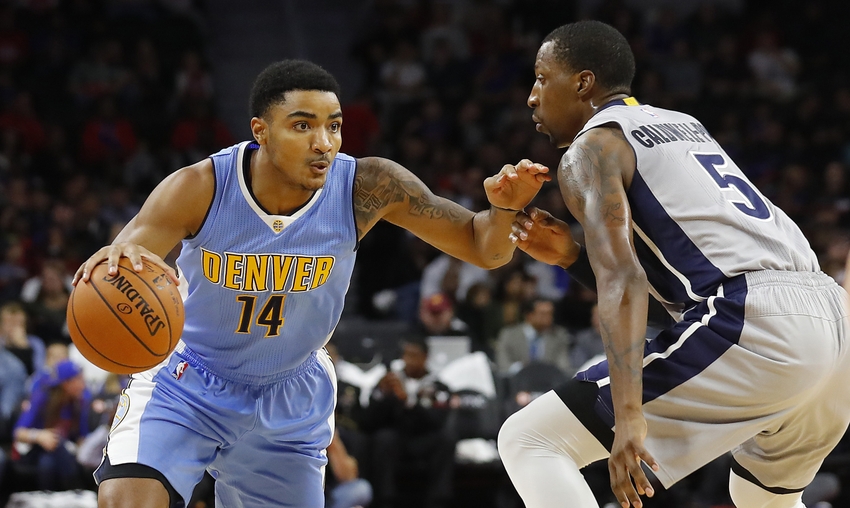 Gary Harris's defensive presence on the perimeter has been missing over the first four games so there is excitement with his return to the Denver Nuggets lineup.
Gary Harris's preseason groining injury cost him the first four games. Coming back from this injury took longer than was initially expected. Some caution is to be expected as an NBA season is long and hard on the body. With that said, the Denver Nuggets also put a minutes limit on him.
Considering Gary Harris's long-term value to this team is very high the approach is understandable. His minutes will be limited early on his plays his way back into basketball condition.
The first quarter saw Harris entering the game late in the quarter. He was able to pick up a rebound and score a point off a free throw, after his drive to the basket. His movement looked decent but the Nugget's had their worst first quarter of the season.
Denver Nuggets: DFS Picks for the Season Opener against the Pelicans
The second quarter seen only a limited minutes for Harris. These minutes basically came at the beginning of the quarter. With nothing notable  for his stat line. The Nuggets played much better in the quarter with Wilson Chandler leading the team in scoring with 15 points.
A physical 3rd quarter did not allow the Nuggets to make their normal run in their quarter. Gary Harris seemed to be in the thick of things on both ends of the floor. His defensive movement was solid. However, his legs on his jumper were not with him tonight as he left several shots short. Another few games and this will not be an issue. Harris did find the basket on a nice rebound and put back. You can't deny how he positively impacts the game and this team.
This loss is disappointing due to the lack of effort. This team showed all of their weaknesses but Wilson Chandler and Gary Harris were bright spots. Hopefully this was a throw away game as the Nuggets go to Boston tomorrow night on their first back-to-back night of the season. It is worth noting Malik Beasley got his first action of his rookie season and Darrel Arthur logged some minutes as he works his way back from knee issues.
Gary Harris should be ready for more minutes tomorrow night. His stat line tonight had him scoring 3, 1 assist, and 3 rebounds in 15 minutes.
This article originally appeared on