Denver Nuggets: Nikola Jokic Is Dying on the Bench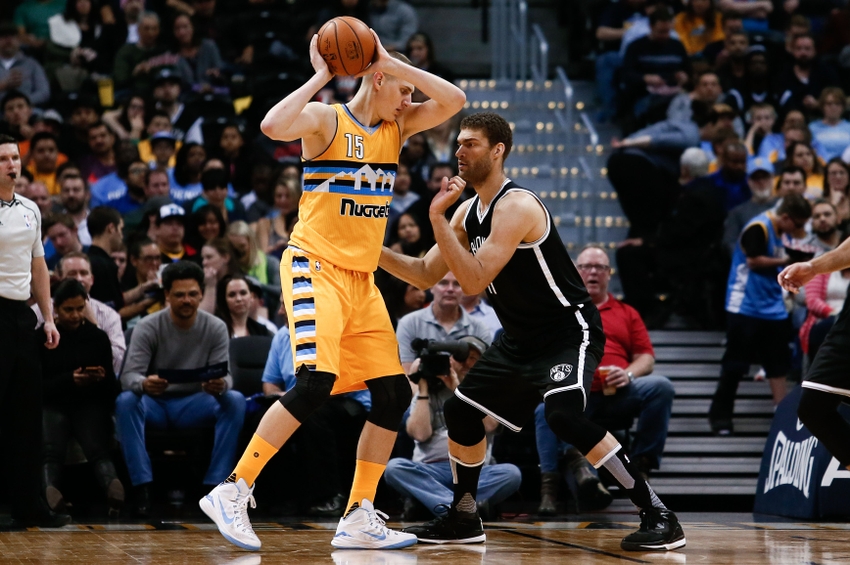 Nikola Jokic, who began the season as the starting power forward for the Denver Nuggets, has transitioned to the bench, and it is killing his efficiency.
After an emphatic offseason, Nikola Jokic was set to be the cornerstone for the Denver Nuggets offensive game plan. However his struggles have sent the Nuggets looking elsewhere for offensive firepower.
Last season, his rookie season, Nikola Jokic averaged 10.0 points per game and 7.0 rebounds per game. After 11 games this season, Big Honey has averaged 8.6 points per game and 5.5 rebounds per game. But those numbers take even more of a swift decline when he transitioned to the bench.
According to the Denver Post's Malika Andrews, Michael Malone said this concerning the change in the lineup for the Blazers game (full article can be read here):
"We're not going to change game by game," Malone said. "Last night's change was (in response to) the first six or seven games of the season we've gotten off to a really bad start. No energy. So, we felt that putting Kenneth out there (in the starting lineup) would give us a little bit of a boost."
This boost brought energy, but it killed Jokic.
In his three games off of the bench, Jokic has received just one less minute per game, but his other numbers have been staggering.
Starting (8 games): 9.9 points per game (50% shooting), 6.3 RPG, 19.3 USG%, 10.2 PIE
Bench (3 games): 5.3 points per game (35.7% shooting), 3.3 RPG, 13.9 USG%, 4.0 PIE
His efficiency is down, his shooting his down, his rebounding is down- something must be done for Jokic to continue to unlock his star potential. Now it is coach Malone's hands, and he must find out who Jokic thrives and use his accordingly.
Jokic's future is even more concerning since the Manimal is playing much better in his newly received starting role.
The ball is in coach Malone's court, and we will have to see how he uses each of his power forwards.
This article originally appeared on