Denver Nuggets' Jamal Murray wins Rookie of the Month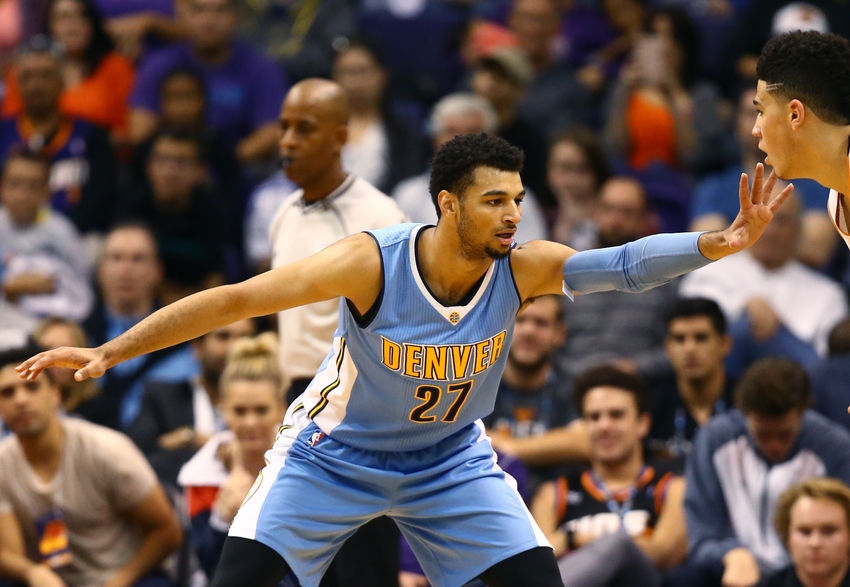 The NBA has announced Nuggets rookie guard Jamal Murray has won the Western Conference Rookie of the Month award for October/November.
The Kentucky product averaged 10.4 points per game to go along with 2.8 rebounds and 2.1 assists off the bench for Denver.
Murray has scored in double figures seven times already, including a burst of four games in a row where he scored 18, 24, 23 and 20.
The Nuggets have had a large assortment of injuries at the off-guard slot with Harris and Barton both missing considerable amounts of time. This has opened up much more oppurtunity for Murray in the early part of the season than he otherwise may not have gotten.
He has certainly made the most of his chances as he has become an integral part of Denvers high octane, game changing bench.
Opposing teams are already being extremely conscious of Murray when he is on the floor. In the recent game at Pheonix it was easy to see the Suns coaching staff had made a game plan to run Murray off the 3-point line or never leave him open.
The fact that opposition coaches are already game planning for Murray speaks volumnes to just how deadly he can be on the floor.
It hasn't been all smooth sailing for Murray though, as he went 0-17 through the teams first four games before making his first field goal in a loss to Detroit on November 5th.
Since then Murray has been, as the kids would say, lit.
Since November 20 The Blue Arrow has shot close 50% from distance, going 16/33 from long range over the course of six games and led the Nuggets in scoring on multiple occasions.
His overal field goal percentage has lifted to 39.3% and will undoubtably continue to climb well into the 40's if his form continues.
This may not be the last Rookie of the Month award Murray will receive this season, with only Brandon Ingram, Domantas Sabonis and Andrew Harrison performing at All-rookie team level so far in the Western Conference.
Sixers center Joel Embiid recieved the Eastern Conference Rookie of the Month honors.
This article originally appeared on