Denver Nuggets: Is a Big Potentially Up for Trade?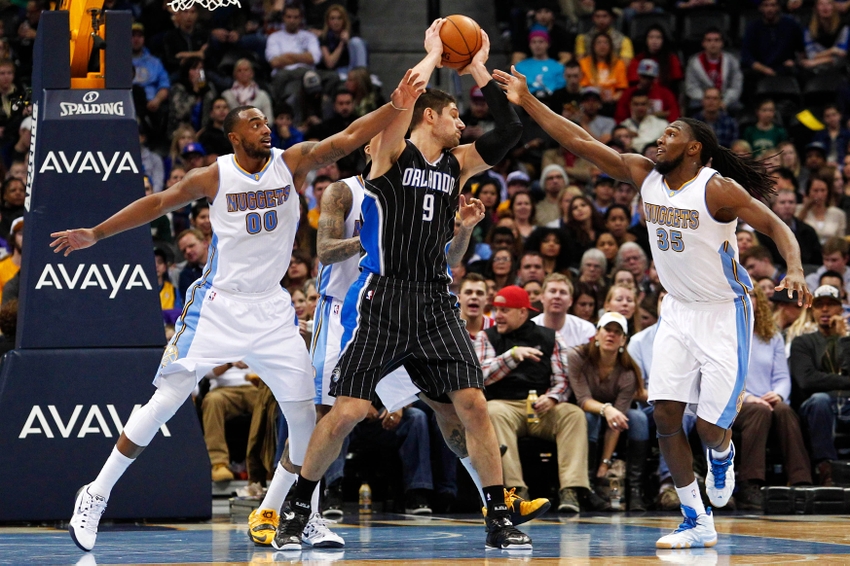 The Denver Nuggets have lived so far this season without one of their best bigs Darrell Arthur, and as he is set return, could Denver say goodbye to a big?
The Denver Nuggets have become one of the deepest teams in the NBA, and it is hard to imagine that each player will be allotted their deserved minutes. With that said, is it possible that Denver explores options to trade any these bigs.
As of right now, no big (Kenneth Faried, Jusuf Nurkic, or Nikola Jokic) play more than 25 minutes a game.
Darrell Arthur, who has been injured through the first 13 games is soon going to be available for coach Malone and his staff. CBS Sports said this concerning Arthur's health: 
"Arthur was cleared to play Wednesday but never ended up stepping on the court. The same could happen Friday night as the forward has been cleared to play after being ruled probable heading into the game. If he does play, he may see his minutes closely monitored, leaving him little opportunity to make a fantasy impact."
Darrell Arthur, who has a incredible passion for the Mile High City and the Denver Nuggets, signed a deal this offseason. His 3-year, $23 million deal was far less than he could have been paid by other teams.
Obviously Jusuf Nurkic and Nikola Jokic are definitely not trade options. So that only leaves Kenneth Faried, who had rumors surrounding him this offseason.
So now, if you are Coach Malone, what do you do?
Also, you must take into consideration this. Several of the Nuggets best and most effective runs have been while Wilson Chandler and Danilo Gallinari are on the court together. With the new Nuggets small ball, is it even necessary to keep all of these bigs?
Let us know in the comments if you think that the Nuggets should try to be the aggressors in any trades involving a big man.
This article originally appeared on