Denver Nuggets in the NBA's Week 5 Power Rankings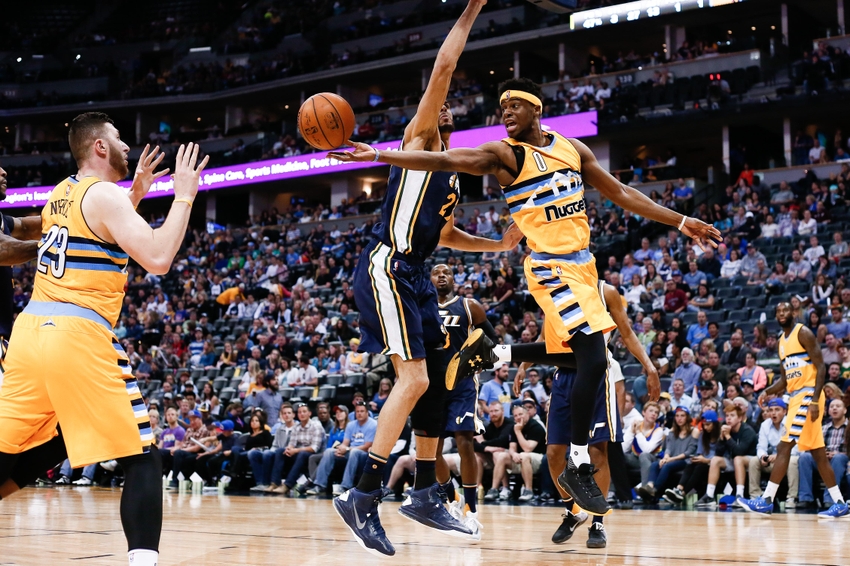 A 2-1 homestand has the Denver Nuggets inching up the national media power rankings but close your eyes this team is still a mystery.
We are one month into the season and the Denver Nuggets are still a mystery. Their 5-8 record could be considered to be misleading or spot on. Only three of their losses were by more than seven points. While three of their wins are by more than ten points. Closing out close games seems to be a key issue. The Nuggets have also played a couple of overtime games and several games decided by one possession.
What does this all mean for this week's power ranking average? The Nuggets come in at an average of 22.33. The average is derived from reviewing the ESPN, NBA.com, and CBS Sports NBA Power Rankings. This week saw the Nuggets edge up from last week's average of 24.
It is still too early to make any meaningful predictions about the Nuggets chances of getting into the NBA playoffs. The team has most definitely made improvements but issues remain.
In last week's issue, I discussed the play of Emanual Mudiay and the number of turnovers he committed. This week Mudiay dished out 23 assists and only had five turnovers in 3 games.
This inconsistency in point guard play is the key stat to watch going forward. We can hope to see Mudiay drop his turnover numbers but until it happens consistently we may not be able to know the ultimate direction of this team for some time.
This week has four games; with two at home and two on the road. The Bulls and Thunder come to Denver while the Nuggets travel to the Jazz and the Suns.
You could make the case for a 4-0 week or a 0-4 week. Yes, that is the mysterious 2016-2017 Denver Nuggets.
Attending games at the Pepsi Center this season seems to feed into this mystery. You hear fans calling for this player or that player to enter the line-up.
The trade talk is still rampant. The next month's worth of games will be very interesting and give is more insight into team direction.
This article originally appeared on