Denver Nuggets: How to Remove the "Log"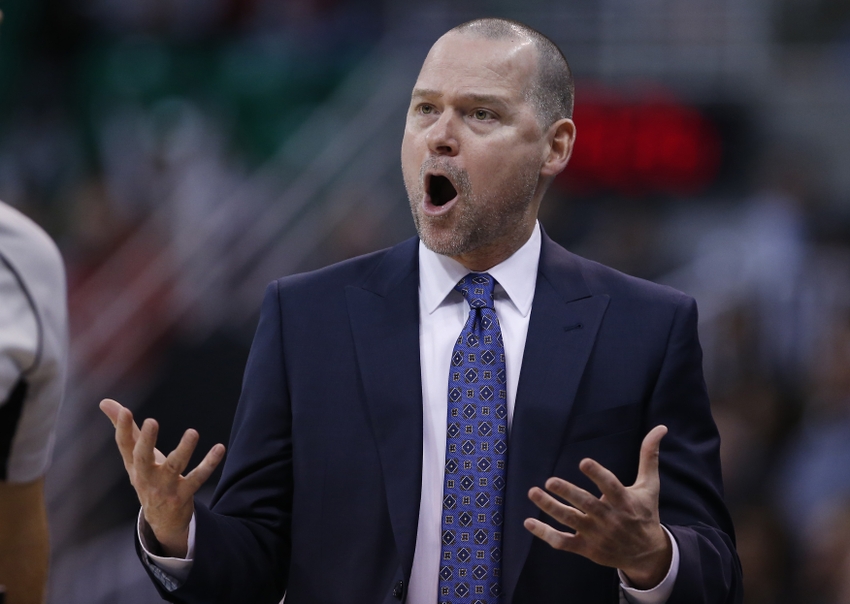 The Denver Nuggets have seemingly hit a wall. They have struggled to find their identity and need to remove this in-game log that has plagued them.
So teams go on runs throughout the flow of the game, and then hit a log and stop. Such is the state of the Nuggets. We can't sustain flows and can't get over the logs in the stream at the end of games.
We had a 24-0 run in a previous game. A couple of big runs this game. We were flowing. Then a branch falls from a tree in our flow and we stop. Why?
Coach Malone was correct in addressing these flows in the post-game show. What causes our log jams? Turnovers? Matchups? Someone getting hot? Mental focus? Let someone else try to win it? No pride?  All of the above!
The difference in most skills and most teams is small; so it's a matter of determination first and then execution. Mental first, and then execution.  Any NBA team can beat any other on a given night, if in the winning flow.
Do we practice five minute end of game scenarios? If we don't practice, we can't execute.  Celebrate stops rather than scores.
Correcting the Mental Log
Losing to losers creates more logs mentally, and they must be eliminated.  "I get knocked down, but get back up, nobody gonna' keep me down", as the song goes. But it takes manhood. Go a few rounds in a ring and get a black eye. This is true in any endeavor. This is called life.
We have to see what stops us; go around, over, under or through it, or sink. Steering correctly is a result of experience and eliminating excuses. And the Nuggets haven't shown that they can have that consistency, even with our vets. We need to talk about who we are as men, or ask if we are still boys. This is more important than scoring.
Want your voice heard? Join the Nugg Love team!
Subconsciously, we thought we could beat a depleted team by playing with 90% of our game, collectively and individually. Miami doesn't have Wade and all the fire power, so they can give 90% and win. So we thought.  Coach and Mudiay are saying the same things about why we stop on the logs; we need to focus, we need to lock in, we need to play for every possession.
Words are cheap. We need to practice these things.
Denver Must Internally Figure It Out
It's always easy to see why we lost, but winners steer clear of those log jams and make steering corrections. The Nuggs haven't done this yet.  We have proven we can play with the Toronto's, but we struggle against most teams, especially in the end of games.
For the sake of argument, let's assume we know what is wrong and are practicing on correcting our weaknesses. For example, how many passing and offensive rotation drills do we do? Or screen recoveries? Do we ask what kind of turnovers we have and let the team discuss how to kick the log out of the way?
I feel for Malone, as it isn't a talent issue; it's a head issue.  Humble yourself coach; call one of the mentors in the league. Don't do the same things and expect different results. It's preparation, but not looking only at our games. Look at the best teams and see what they do. Even with superstars, winning teams still know how to adjust. Adjust, adjust, adjust. You need to make sure your staff is providing brilliant analyses and recommendations, or adjust. Write down the top five strengths and the top five weaknesses, address and adjust.
Listen coach, toughness built is the only way to barrel through that log and get a flow. Think like an ice-breaker or juggernaut. When you can get double digit runs every game, don't rest! Move, or stop and adjust when the flow is getting away. Don't fiddle around in the time outs; get every man to focus with passion and even anger. Take advantage of every second with urgency. I think you are treating them like kids instead of calling on their manhood.
They are good kids but will remain only that unless you get pissed off and they do too.  Don't say, it's ok for Harden to get a triple double because he's a star. Stop him if it takes five players to do it. Someone has to play like it's their last game in the NBA.
This article originally appeared on