Denver Nuggets: Do They Have the Weapons to Make the Playoffs?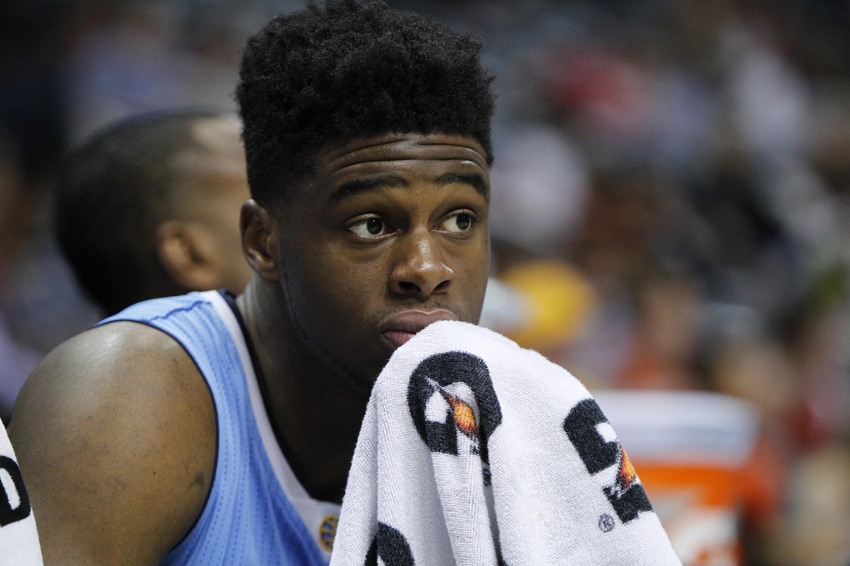 The Denver Nuggets have an extremely talented team, but does this core have enough in them to make the playoffs in this upcoming season?
The devastating injury to Wilson Chandler last year put the Nuggets in a difficult spot. Mostly since Chandler was a big part of the Nuggets future. He had a great summer until a nagging hip injury caused him to miss the entire the 2015-2016 season.
Chandler's versatility will be much needed to this Nuggets team because you can play the small forward as a stretch four if coach Malone chooses to play a small ball lineup. And, defensively his length and size will be refreshing since Chandler has the ability to guard almost every position.
BSN's Harrison Wind had the opportunity to do an interview with Chandler. You can check that out here. The following is a segment taken from Harrison's question regarding his health:
DeAndre Jordan to Denver: Proposing a Griffin-less DNuggets Trade
It feels around the same. I feel really good.. The injury kind of came out of nowhere like it was destiny. It was the worst ever because I felt that I put the work in, I put the time in to get my body right and get my game to where it needed to be, so this summer I just tried to stay away from that, and do the same things. Just do what I need to do, don't worry about nothing just focus on the season and getting my body right.
With Gallinari most likely being the starting small forward, Chandler will be a key role player for a very deep second unit. Wilson Chandler is easily good enough to get a starting role on another team.
After a 33 win season, CBS predicting Denver as a team to have a breakout year this upcoming season, so it's going to be interesting to see how Denver will use all of their young assets to make this happen.
They have a perfect mix of veterans and young rising stars that can lead the charge and vets that know what it takes to make the playoffs.
Light Is Coming
It has been three straight years that the Nuggets have missed the playoffs. And, the western conference doesn't seem to be as competitive as it once used to be. Therefore, getting off to a good start for the Nuggets will be crucial as they start the first six out of their first seven games on the road.
ESPN's most recently predicted that the Nuggets finish 12th with a 34-48 record. As Denver approaches training camp and heads into the regular season it will be important that the veterans guard the youngsters from the start.
It might be a little bit too much to ask for the Denver Nuggets, but with a perfect mix of players, why shouldn't they set the goal high? Right?
Nikola Jokic continues to impress everyone. It wasn't by mistake the youngster finished third in rookie of the year award. With Nikola getting a full year under his belt as well as Mudiay, there level of confidence will rise a bit this year as they will soon be looked at as the leaders of this team.
Denver will be slept on this year. I CAN GUARANTEE YOU THAT. But, Connelly is quietly building this team for the future and in the upcoming seasons expect to see Denver much higher on the rankings!
This article originally appeared on