Denver Nuggets: A Change In Diet Is Paying Dividends For Wilson Chandler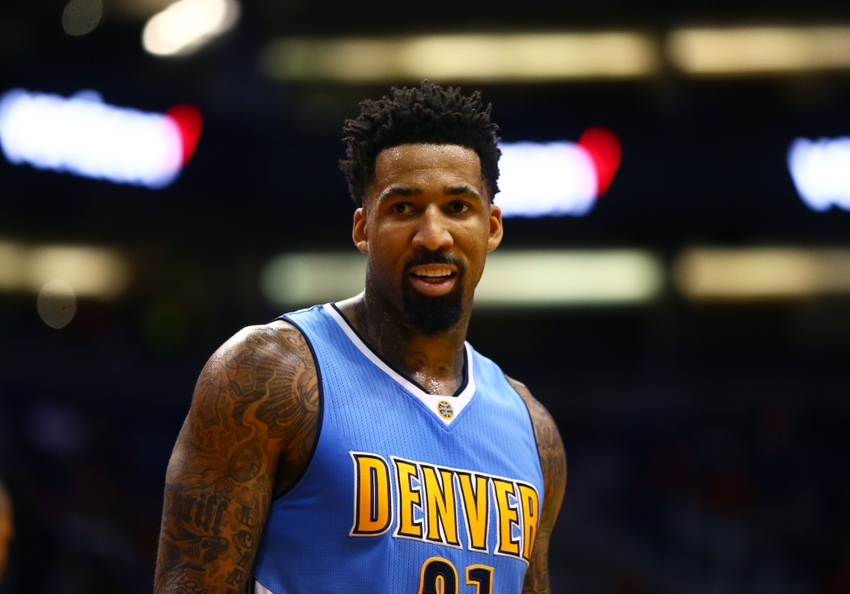 Thanks to a new lifestyle change, Wilson Chandler is having a revitalized season for the Denver Nuggets
Wilson Chandler is averaging a career-high 18.6 points per game and a career high 7.3 rebounds (including career highs in defensive and offensive boards per game). You have to go back to his New York Knicks days when he was scoring this much.
He has scored in double-figures in 11 straight games and has really been a terrific spark off the bench for Denver. With Jamal Murray named Western Conference Rookie of the Month, Chandler's name has been somewhat overlooked.
Despite coming off the bench in a loss this past Saturday to the Jazz, Chandler played 41 minutes. He shot 3-6 from deep and 7-14 from the field, sharing a team-high 20 points with Will Barton.
More from Sir Charles In Charge
Chandler is taking over the 6th man role this year for the Nuggets, one that Barton had last year. Barton averaged a career high 14.4 points per game last year, but only started one of all 82 games he played in.
A lifestyle change to Chandler's diet may be playing a role in his star-level play. Chandler converted to a vegan diet just sixth months ago, eliminating all animal products. It's been working, evidently.
[via Sports Illustrated]

"I've always had a pretty healthy diet, but after dealing with several injuries, I wanted to find a diet that would help with inflammation."

"My recovery time is faster, I'm in a better mood, I feel more explosive on the court and I'm leaner," he says.

Nancy Clark, sports nutritionist and author of Nancy Clark's Sports Nutrition Guidebook, believes that while hard science on the topic is still lacking, athletes like Chandler can serve as an example for others.

Clark believes that athletes like Chandler who put considerable effort into nutrition can bring that same level of intensity into other aspects of performance. "How people live with their food is often how they live the other parts of life and sports, they usually put a lot of effort into training, rehab, and practice."
With a 7-13 record, unless something changes quickly, the Denver Nuggets do not have much to be excited about this season in terms of the playoff picture. However, Chandler has provided a great story in Denver.
Chandler is embracing his role coming off the bench because he knows he is going to get his minutes. His production off the bench has been incredible, but the 29-year-old is also having the best year of his career.
He should be in consideration for not only 6th Man of the Year, but also the Most Improved Player award if he keeps playing at this high level. He has made quite a lifestyle change, and it looks as though he is feeling better than he ever has before, and it certainly is showing on the hardwood.
This article originally appeared on