Dennis Schroder Continues To Make Hawk Fans Forget About Jeff Teague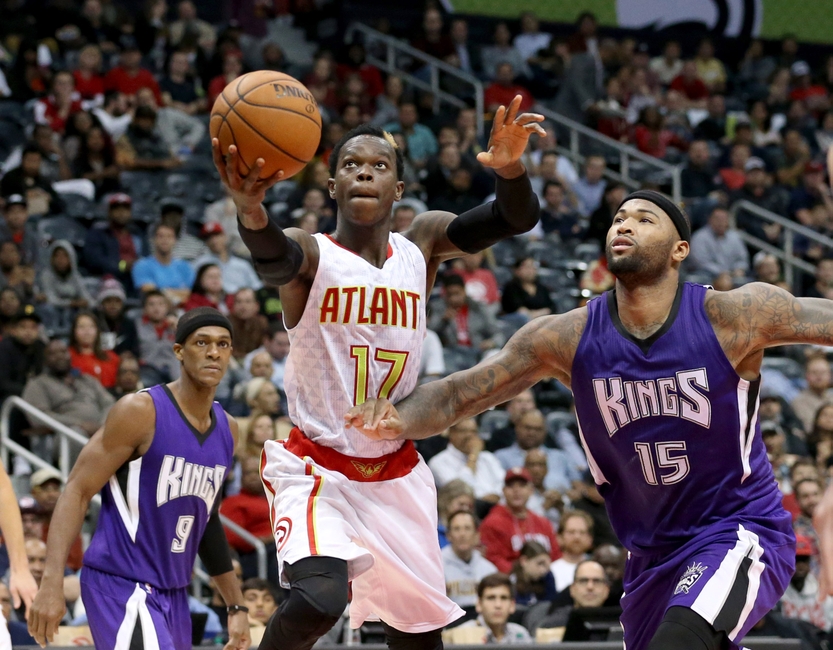 Dennis Schroder came up big for the Atlanta Hawks in their first win versus the Cleveland Cavaliers in 11 games.
The Atlanta Hawks traded Jeff Teague to the Indiana Pacers this past summer.  In return, it  made many Hawk fans wonder whether or not Dennis Schroder would be the right choice. Schroder served as Teague's back-up for three years, while also inputting quality minutes as a sixth man. But as time wore on, a playoff birth wasn't satisfactory enough to the front office brass. Thus of course, the process for the draft picks-for-Teague trade commenced.
As the Atlanta Hawks roll to a 6-2 start, much credit could be attributed to Schroder's play.  When Schroder lost his second match-up against John Wall and the Washington Wizards, Schroder knew things had to be different against the Cleveland Cavaliers. For starters, the Hawks have lost the last 11 games to the Cavs. Second, If Schroder seriously wants to be a  potential top point guard, he had to perform well against Kyrie Irving. That he did, scoring 28 points on 10-16 shooting while connecting on 3-6 three's. Irving was no slouch, either, scoring 29 points but on 11-27 three pointers. The main difference? Schroder came out on the winning end. In the mind of the front office, this is why he chosen as their new starting point guard.
There are still countless of games to be played, but it doesn't mean optimism isn't allowed to be present. As of now, Schroder is averaging 16.4 points per game, six assists and a shade under 3.5 rebounds per game.  Numbers sound like a healthy Teague, right? But again, their games are different and Schroder is still young. This is primarily the reason the Hawks sided with the young German guard.
The Cavaliers game gave Hawks fans hope for the future. He did on his first try what Teague couldn't for 11 games; defeat the LeBron James led Cavaliers. With that said, fans can only hope his play continues to elevate.
More from Soaring Down South
This article originally appeared on