DeMarre Carroll: Hawks' decision came down to Carroll or Paul Millsap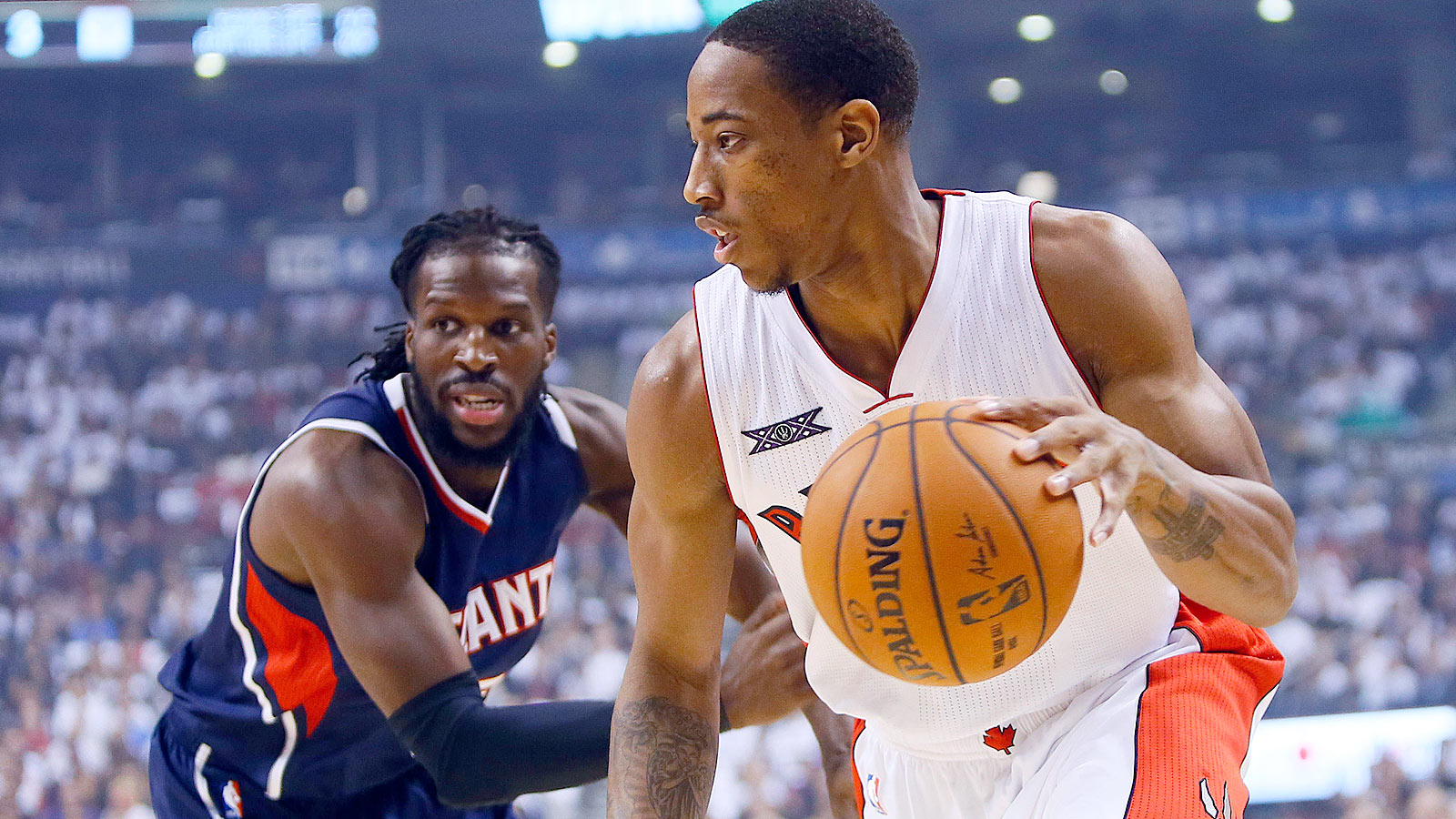 Technically, he has to wait until the NBA moratorium is over on July 9 to become a member of the Toronto Raptors in the official sense. But for all intents and purposes, former Atlanta Hawks wing DeMarre Carroll is now a member of #WeTheNorth.
And with the Hawks in his rear-view mirror, Carroll opened up about his decision to leave Atlanta for Toronto, what the Hawks told him about their offseason, and how he got to the level of play that he reached last season. This all according to Bleacher Report's Ethan Skolnick, who talked to Carroll on Bleacher Report radio.
On the topic of free agency, Carroll said that the Hawks told him the decision came down to either him or Paul Millsap. Atlanta, of course, re-signed Millsap to a three-year deal.
As for why he chose Toronto, Carroll listed two major reasons. First, the Raptors made him feel wanted. Second, they offered him lots of cash.
With that said, Carroll credited current Hawks coach Mike Budenholzer and Utah Jazz coach Quin Snyder for his development.
And, unfortunately for Hawks fans, Carroll admitted that Atlanta might have taken its foot off the gas at the end of the season, which could in part explain why the Hawks played such lackluster basketball in the playoffs.
The Hawks will miss Carroll. Whether they can replace him will go a long way toward continuing the climb toward title contention.
(h/t Peachtree Hoops)
Photo Credit: John E. Sokolowski/USA TODAY Sports
DeMarre Carroll tells us @BR_Radio that Atlanta told him that it came down to him or Paul Millsap

— Ethan J. Skolnick (@EthanJSkolnick) July 5, 2015
DeMarre Carroll on @BR_Radio on Toronto: "I came in and realized this team really wants me & the coach really wants me…" (1/2)….

— Ethan J. Skolnick (@EthanJSkolnick) July 5, 2015
"…. At the same time, then they threw the money at me, and that was even bigger." (DeMarre Carroll on @BR_Radio)

— Ethan J. Skolnick (@EthanJSkolnick) July 5, 2015
DeMarre Carroll credits Quin Snyder & Mike Budenholzer for developing his name. Snyder was 1st coach to work on his footwork. @BR_Radio

— Ethan J. Skolnick (@EthanJSkolnick) July 5, 2015
DeMarre Carroll on @BR_Radio about Hawks at end of last season: "We kind of cruised our way into #1 seed, & we took our foot off the gas."

— Ethan J. Skolnick (@EthanJSkolnick) July 5, 2015