Dell Curry isn't worried about Steph's ego getting too big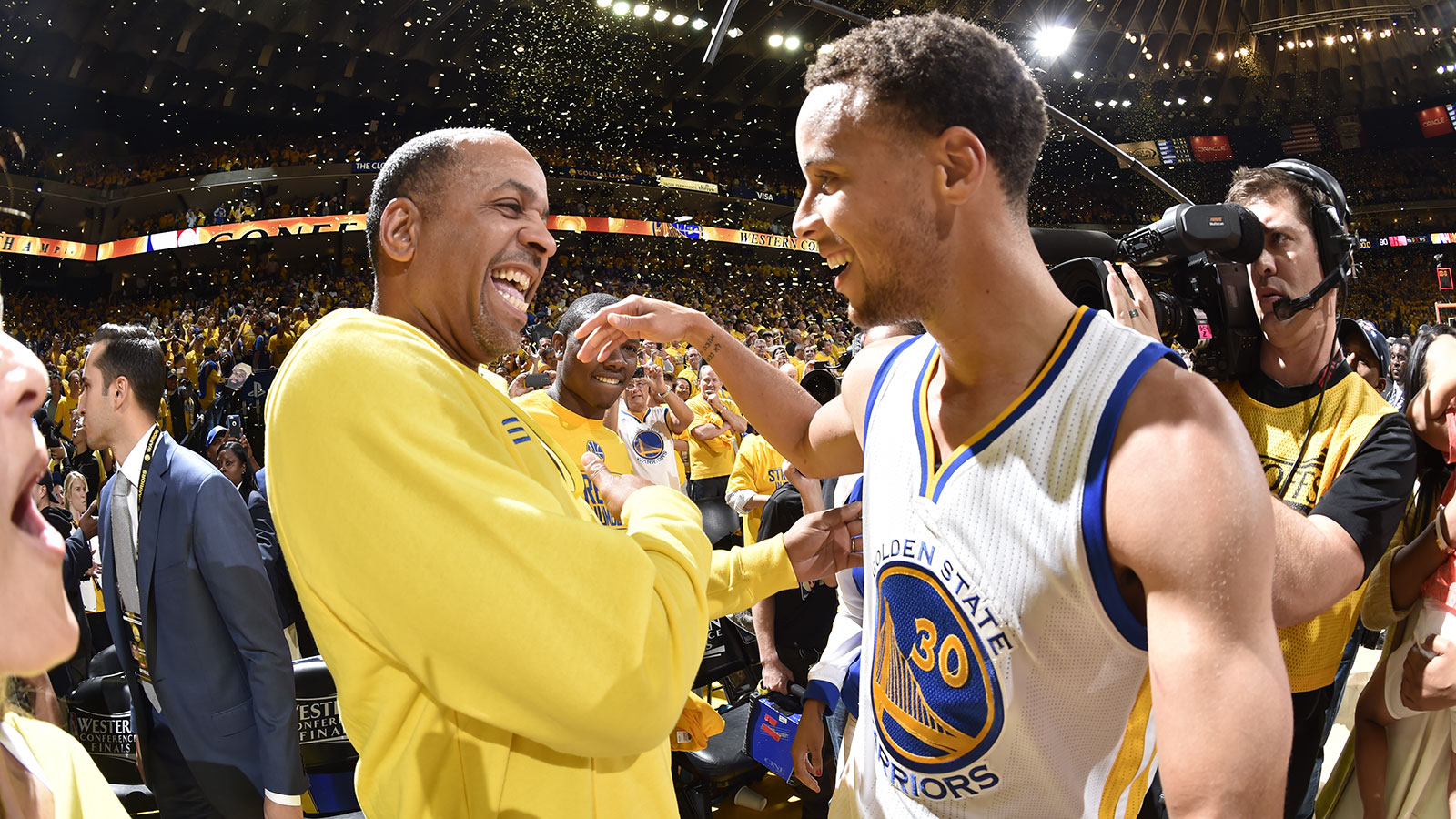 Stephen Curry has had quite the year: breaking all sorts of records, winning the MVP and taking his team to the NBA finals. Any one of those three accomplishments would be enough to inflate someone's ego. But Dell Curry, Steph's father, isn't worried that his son will get too big for his britches, according to the Business Journal:
"he's always been a guy that success is not going to change him. If anything, it's going to motivate him to work harder, to repeat at the levels he's gotten to this year. He's had such a great year. It takes a lot to have a year like he has."
Being ego-less, or at least appearing to be so, is part of Curry's allure. He's perhaps the most humble superstar in the NBA, and so far, all of his accolades haven't changed that one bit.
(h/t Business Journal)
Photo credit: Andrew D. Bernstein/NBAE via Getty Images