Dejounte Murray buys NBA 2K17 for San Antonio Spurs fan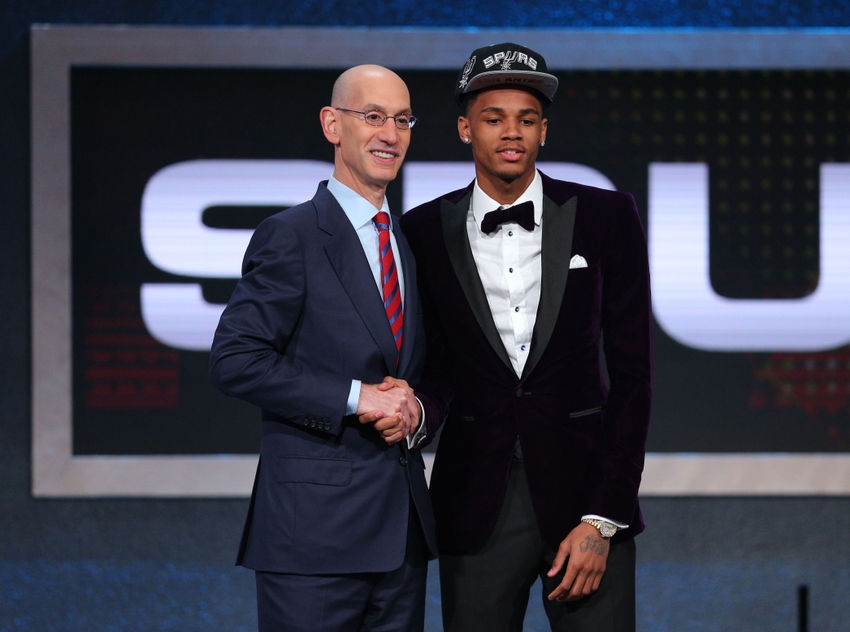 Thursday night at midnight marked the release of the newest edition of NBA 2k17. Unfortunately, not everyone is able to afford the game, especially right away leaving many people upset. Luckily for one San Antonio Spurs fan, rookie Dejounte Murray decided to help out.
That is just a really cool gesture from Murray. With Tony Parker and Patty Mills already on the roster, Murray seems likely to spend most of the year in the D-League. But hooking up someone who puts a lot of effort into supporting the team is really cool and a great way to build support.
The fact that Murray managed to do it as a surprise is even cooler. The kid who runs the Instagram account clearly never expected the game from Murray. Even if Murray doesn't ever pan out he clearly has a fan for life in this kid.
The next logical step for Murray is to play random fans online. Maybe he can even set up a reward for anyone who beats him. With how many players seem to play 2k that feels like the logical next step. Then again, considering how much NBA players brag about their 2k games losing could be a rough thing to handle. So maybe Murray will just stick to giving out games.
More from The Friendly Bounce
This article originally appeared on