Dear James Harden, I Was Wrong About You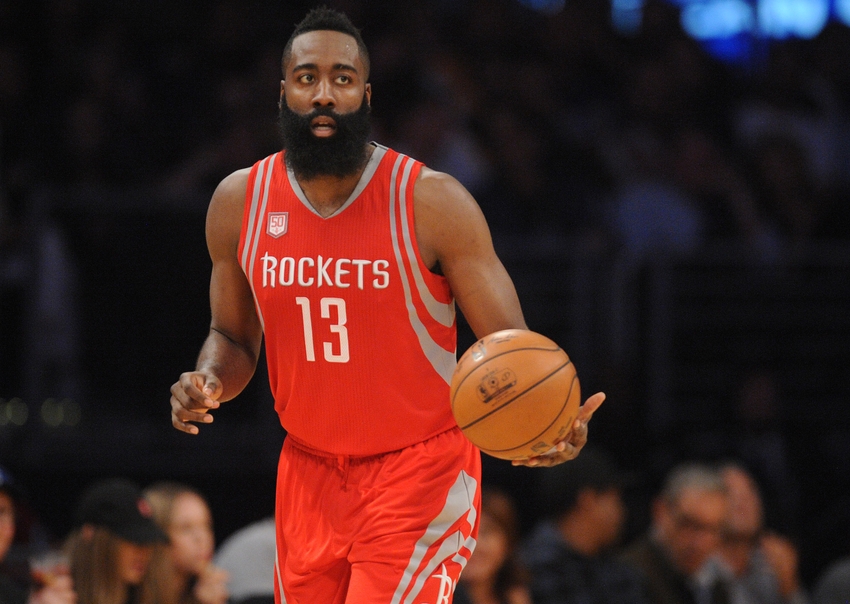 For the last couple of seasons I have been a harsh critic of James Harden and his play. This season, he has taken his play to a new level.
I am not the best basketball player in the world. At 6-feet, I am not tall enough to play center, not fast enough to play point guard. I also can't shoot well enough to play shooting guard. What I am good at is admitting when I was wrong about a person.
I am big enough to admit it, even in print. What was I wrong about? I did not believe that James Harden of the Houston Rockets was the real thing.
I believed that his game was too James Harden-focused, to the detriment of his team. He even sidelined Dwight Howard last season, restricting him to just 8.5 shot attempts per game, the lowest since his rookie year.
Howard also averaged only 13.7 points per game, again the lowest since his rookie year.
I believed that if Houston was going to succeed then Harden was not going to be the man to take them into the promised land so to speak.
This season, however, James Harden has become a different player. Yes, he has moved to the point guard position. Guess what? He was running most of the plays anyway, so that can't be the only reason why. I think that it might be the leadership role he has grown into.
This season, Harden is running a weakened Houston team. Clint Capela is starting in place of Howard, who is arguably one of the best centers of his generation. Ryan Anderson, not known for his defense, is the starting power forward.
Harden is having one of the most incredible starts to a season, statistically. In the nine games that he has played, Harden has averaged 37.8 minutes, 30.0 points, 8.1 rebounds and 13.0 assists per game.
That is right, another 1.9 rebounds per game and Harden would be averaging a triple double . In the last two games against the San Antonio Spurs, Harden had a triple-double in both games. In five of the other games Harden has had double-doubles.
There are two other players who are close to averaging a triple-double: Russell Westbrook of the Oklahoma City Thunder and LeBron James of the Cleveland Cavaliers.
Westbrook is averaging 34.0 minutes, 30.9 points, 8.9 rebounds and 9.4 assists. He had two triple-doubles in the first three games and four double-doubles in his nine games.
James is averaging 36.6 minutes, 23.4 points, 9.0 rebounds and 9.3 assists. He has had one triple-double, in the first game of the season, and also four double-doubles in his eight games.
This is pretty rare company for Harden to be mentioned in. Where I was wrong about Harden is that his game this year is so much more team-oriented.
Harden's 13.0 assists is leading the NBA by a massive 3.6 per game over Westbrook. This is an incredible number. Compare this to his career number of 5.0 or even his average of 6.8 assists per game since coming to the Rockets in 2012.
Something has clearly clicked in the mind of Harden. His scoring average is the highest that it has ever been, currently improving on last years career best 29.0 points per game.
Harden is also helping on the offensive glass–his 1.7 per game this season is a full rebound  above his career number of 0.7 per game.
James Harden, I was wrong. It took a while but you have matured into a tremendous team player this season. May the Houston Rockets make the most of the gifts that you bring.
This article originally appeared on