DeAndre Jordan says his friendship with Draymond Green 'is a wrap' on Aug. 22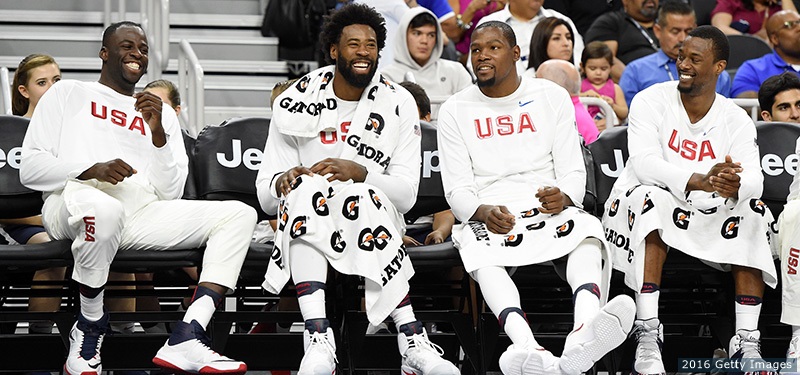 Team USA is magical because it unites all walks of NBA life. Rivalries, enemies, bad blood — it seemingly all goes out the window the moment the 12 NBA players don the red, white & blue uniforms as the players join forces in the name of patriotism to defeat other nations.
During the past few seasons, one of the NBA's most vicious rivalries has been between the Los Angeles Clippers and Golden State Warriors — spearheaded by the two teams' vocal leaders: DeAndre Jordan and Draymond Green.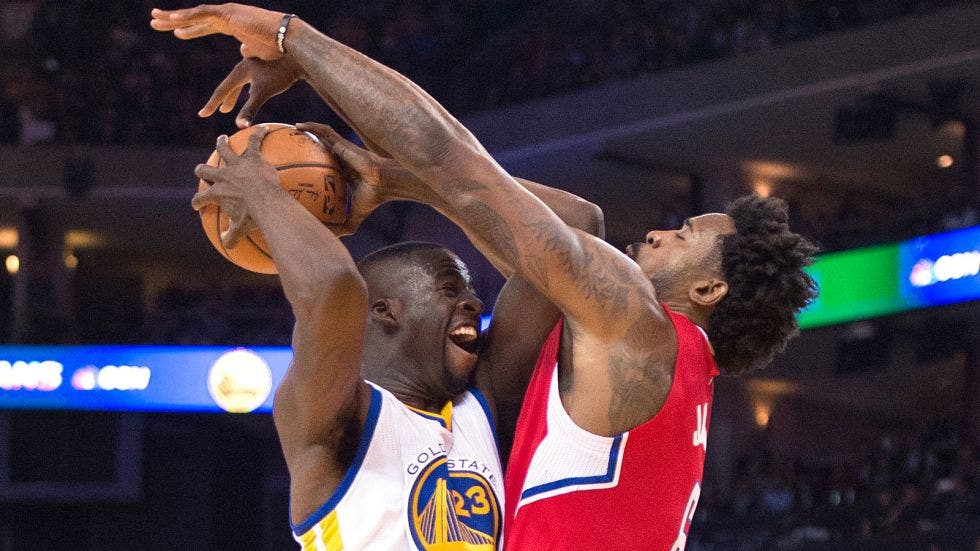 Let's be honest: regardless of how much better Team USA is vs. the rest of the world, seeing the two play so well together has been nothing short of weird. Jordan even admitted it to The Wall Street Journal's Jason Gay when he talked about having his USA teammates over to his house in Houston during the team's stop in the city at the end of their US exhibition tour:
However, don't let their newfound friendship fool you — as soon as the Olympics conclude, the working relationship is a wrap and they will return to their respective trenches, on opposite sides of the battlefield, before the 2016-2017 campaign begins:
As it should be…
DeAndre Jordan on hanging out with Draymond Green during Olympics: "That's my guy. For now. August 22, it's a wrap."

— Sean Deveney (@SeanDeveney) August 11, 2016