DeAndre Jordan calls out LA Clippers' attitude after sudden slump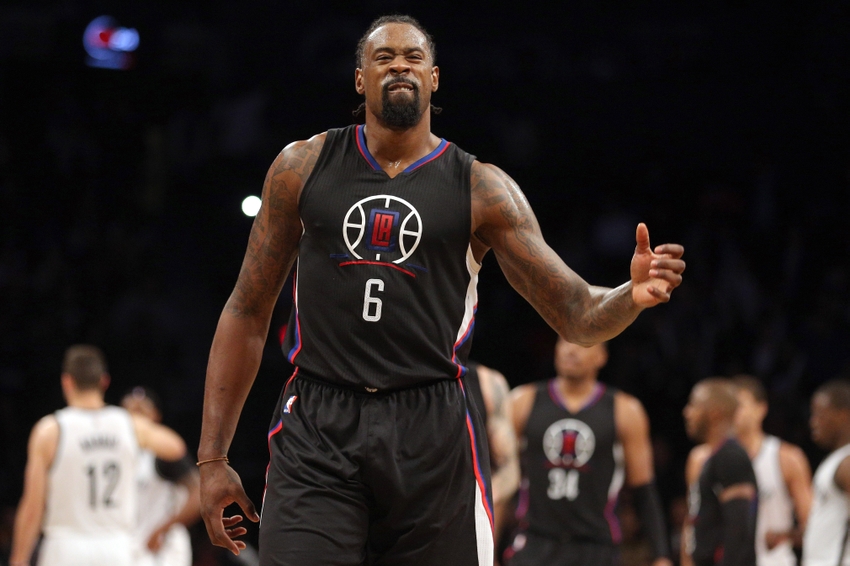 Following a disappointing 127-122 loss to the Brooklyn Nets, DeAndre Jordan called out the LA Clippers' poor approach in their current three-game losing streak.
The LA Clippers didn't have Blake Griffin as Doc Rivers sat him to rest, but they still still found a way to lose to the Brooklyn Nets in double overtime 127-122 on the best night of Sean Kilpatrick's life (a career-high 38 points and 14 rebounds, including 31 of those points coming after the third quarter). It brought the Clippers to a three-game losing streak, with tiredness from the NBA's busiest November schedule, a few more defensive lapses, and an overall drop off in intensity emerging as some of the primary issues. Of course, DeAndre Jordan wasn't happy after the loss in Brooklyn.
No one was. No Clipper would be and fans certainly weren't. The attitude to win and shut out a vastly inferior team like the Nets after gaining an 18-point lead wasn't there. The urgency, the intensity, the locked-in approach. It was gone.
As ESPN's Ohm Youngmisuk reported following the loss in Brooklyn, Jordan says the Clippers haven't done "s***" to be that lackadaisical:
"I think we are smelling ourselves a little bit," said Jordan, who had 21 points and 23 rebounds. "We haven't done s—. Nothing. We were No. 1 in the West for a couple of weeks? That don't mean nothing. At all.

"I feel like we took that for granted. We thought we were a lot better than we really are. We got to continue to get better and have respect for the game."
Jordan was right to be frustrated, especially after delivering a strong performance himself with his first 20-20 game of the season.
The Clippers need to snap back to how they were playing before the losing streak began, not resting on their laurels at times as Jordan said, but attacking non stop, getting angered whenever they couldn't create a defensive stop so they were even better next time.
Want your voice heard? Join the Clipperholics team!
DeAndre Jordan and the 14-5 LA Clippers are really only just getting started this season, and the play the team put together over the first three weeks has shown us just how great they can be at both ends of the floor. Whether they can rediscover and maintain similar intensity going forward and into the playoffs is the biggest question surrounding them this year.
This article originally appeared on