Dario Saric Just Needs Time and Opportunity to Shine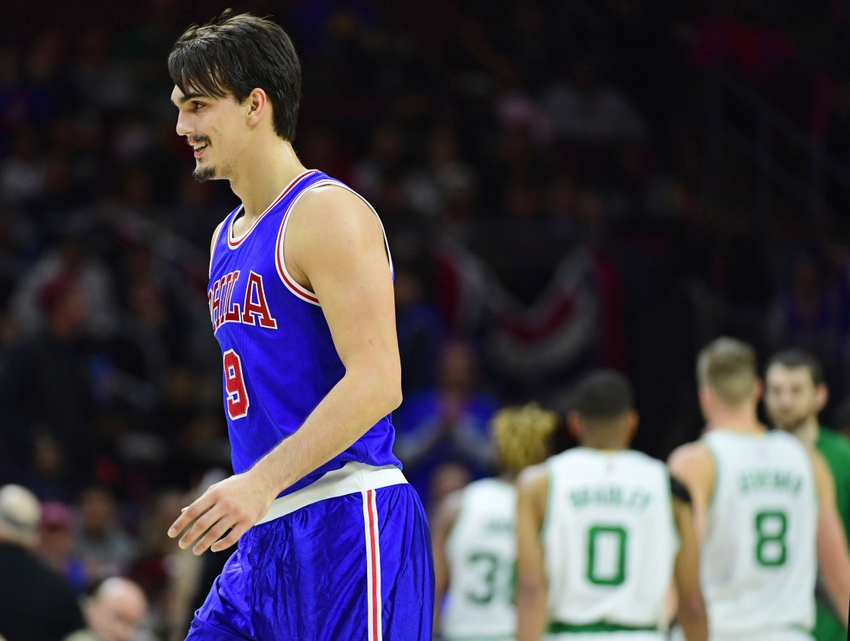 Dario Saric has had some tough stretches this year, but he would do much better if he just had an opportunity to shine for the Philadelphia 76ers.
Philadelphia 76ers rookie Dario Saric had a tough start to his season and a somewhat lackluster start to his NBA career. Really, part of the reason we are saying things like that in regards to the beginning of his career is because he is so overshadowed by rookie senation Joel Embiid.
Every rookie is overshadowed, but Saric is even more overshadowed because he is Embiid's teammate.
Saric's first two games in the NBA were not good. He shot 19 percent from the floor in those two games, 14 percent from beyond the arc, and averaged just 5 points per game in 27 minutes per contest. Not great for "The Homie Dario" who was said to be one of the better rookies coming in due to his pro experience that already existed.
More from The Sixer Sense
Over the following weeks, Dario found his stride and adjusted to the 3-point line that was different in the NBA than it was overseas. He had an 11 game span (where he started in eight games) and averaged 11.5 points, 6.5 rebounds, and 1.9 assists per game while shooting 44.4 percent from the field and 48.5 percent from beyond the arc.
But then another slump came, as Dario played in six games but went back to averaging just 5.0 points, 4.0 rebounds, and 2.0 assists. Over this time, he shot 25.6 percent from the field and 25.0 percent from beyond the arc.
Something, again, was off for Saric. It's not completely clear what it was, but Saric really bounced back on Saturday night in a contest against the Boston Celtics. The Sixers lost by just a point (Saric scored a late basket that kept the Sixers in the game) but they wouldn't have been even close to where the Celtics were at if it weren't for Saric.
Saric, in that game, scored 21 points, pulled in 12 rebounds, and dished out 2 assists. He played for 27 minutes, and shot 58.3 percent from the field and 50 percent from beyond the arc (7/12 from the field and 3/6 from beyond the 3-point line).
With the Sixers missing a dominant Joel Embiid in that game, Saric was the difference.
What we're seeing in the times that Saric is slumping is maybe not that he's a bad player or a player that's not in his groove, but we're seeing Saric not have a carved out niche with the Sixers yet. When he was putting up great highlight reels overseas in Turkey, he had a solid role on the team. Saric was the go-to player on that team, stretching the floor and setting his teammates up with passes.
Not only have we seen the Sixers really fail to utilize his passing ability, but we haven't seen him made as inclusive to the roster as he should be. Embiid is getting a ton of opportunity to score and do well on offense, and he's taking advantage of it.
Saric takes advantage of his opportunity too, but he's not given as much of it as Embiid. Embiid nears 40 percent in usage percentage, while Saric is just at 21.4 percent for the season.
I think if we see more plays for Saric drawn up, and more plays that allow him to prove himself, and more game situations where he is a go-to player, we will see a more dominant, more flashy Saric that we saw in Croatia.
This article originally appeared on