Danny Green: Gregg Popovich promised to 'be nicer' as part of free agency pitch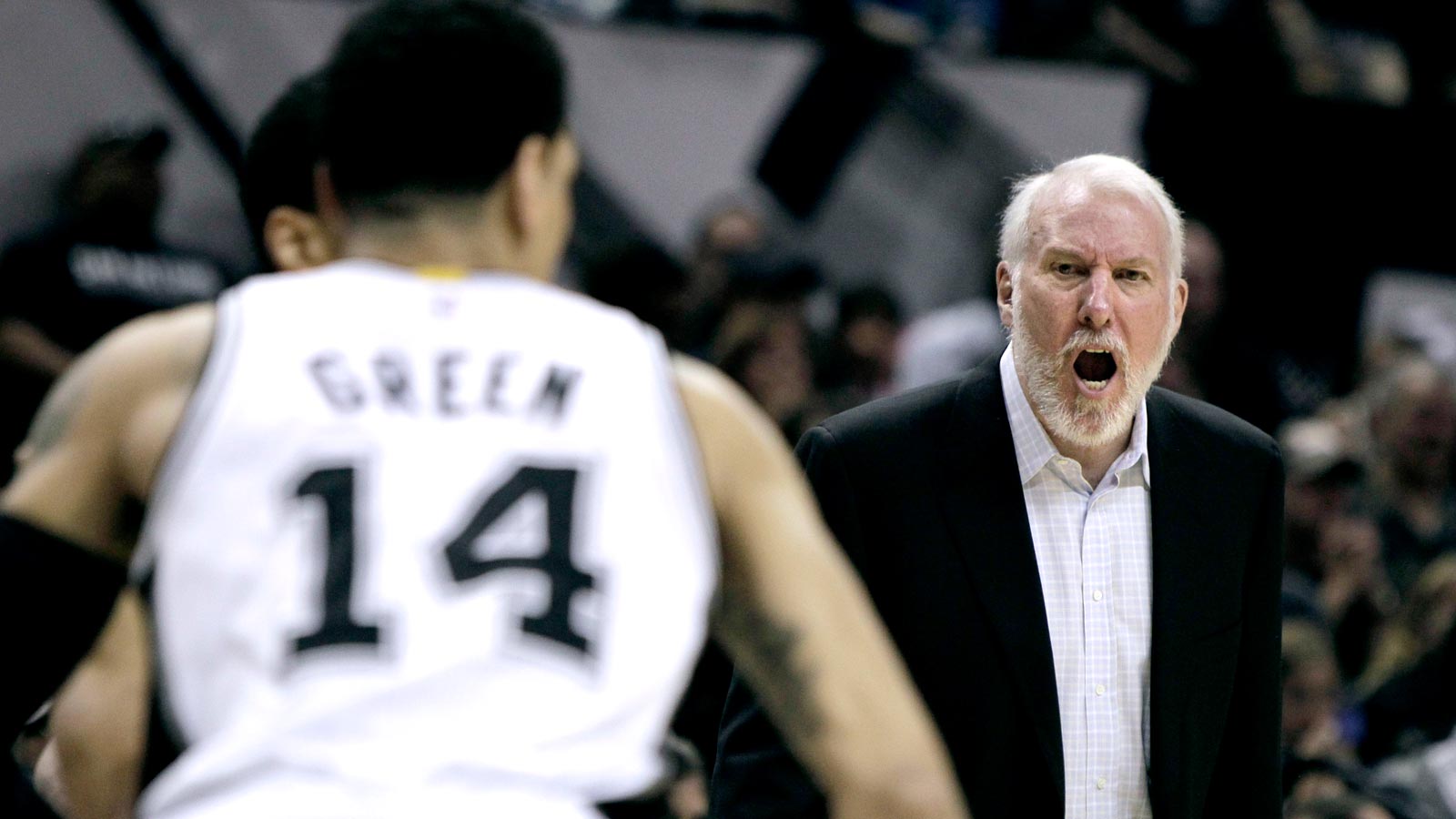 Danny Green has been Gregg Popovich's closest thing to a whipping post over the past few seasons, with the coach riding San Antonio's starting guard hard whenever he has made a tactical mistake.
Popovich isn't afraid to yell at anyone, including Tim Duncan, but Green receives most of the Hall of Fame coach's wrath. Pop is more than aware, too, which is why during Green's free agency meeting he made a few promises about changing his behavior.
Danny Green, on Pop's FA pitch to him: "He said, 'I promise I'll be nicer this time.' I probably don't believe him."

— Jeff McDonald (@JMcDonald_SAEN) July 14, 2015
Green is right. No matter how many threes he nails or possessions he spends locking down the opposition's best player, the moment he slips up Popovich will be all over him.
But that's perfectly fine, and Green knows his head coach only wants the best for him. They've both had a ton of success with that attitude in place, and it's doubtful anything changes anytime soon.
Photo Credit: Erich Schlegel/USA TODAY Sports