Damian Lillard to Drop His Debut Rap Album Tonight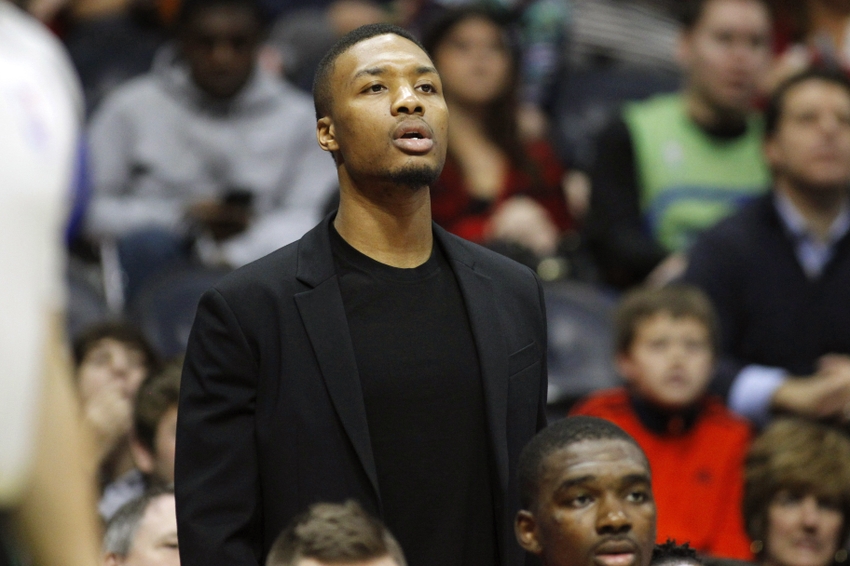 Trail Blazers' Guard Damian Lillard will release his debut album 'The Letter O' tonight
After establishing his rapping chops on various singles, Dame Dolla will release a full length album. Damian Lillard announced this morning via Twitter that his debut album will be released at midnight Eastern or 9PM here on the West coast.
The album will be titled 'The Letter O.' In his twitter post, Lillard drops a hint on the meaning of the title:
Oakland, Ogden, and Oregon are the three places Lillard has called home throughout his life. It's also noteworthy that he wears the number zero on his jersey, which could be considered the letter 'O'.
More from Rip City Project
Although the success rate of NBA rappers is bleak at best, Lillard is legit. Shaq, Allen Iverson, and the artist formerly known as Ron Artest have nothing on Dame DOLLA. The question gets asked often of NBA players "who the best rapper in the NBA?" It's almost always unanimously Lillard. Fans can catch the album on itunes, Apple music or Spotify tonight.
Lillard and fellow back court mate CJ McCollum are a top three guard duo in the NBA on the court. What sets them apart from other NBA players is their work off the court. Both players work tirelessly on giving back to their community and their alternative careers. For McCollum, his post-NBA career is clearly in media. He spent the off-season honing his on-air persona with ESPN.
When considering how both players handle themselves off the court, they might be the most overall talented guard duo in the NBA.
This article originally appeared on