Damian Lillard drops first single on his debut rap album (Video)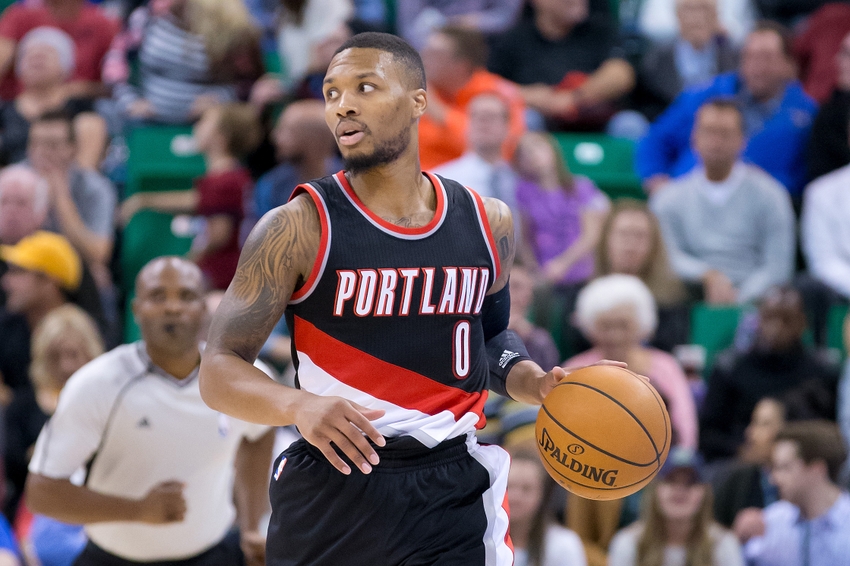 Portland Trail Blazers star point guard Damian Lillard dropped the first single of his debut rap album, coming out on Friday, October 21st.
He's just dropping dimes, he's dropping surprise rap albums. That's right. Portland Trail Blazers superstar point guard Damian Lillard released a clip of his first single "Growth Spurt" on his debut rap album titled "The Letter O".
Lillard has been known to be a rap connoisseur from his time in Portland. "The Letter O" drops on Friday, October 21st. Bleacher Report shared the clip of Lillard's first single online Thursday afternoon.
#BRmag Exclusive: Dame D.O.L.L.A. (@Dame_Lillard) presents "Growth Spurt," announces debut album "The Letter O" pic.twitter.com/s8nGoiFCOg

— Bleacher Report (@BleacherReport) October 20, 2016
"The Letter O" is an obvious reference to his jersey No. 0, but it goes deeper than that. There is a reason that Lillard wears No. 0 and it's not because he is a fan Gilbert Arenas' game. No. 0 is a tribute to the three places that Lillard has played ball: Oakland, California, Ogden, Utah, and Portland, Oregon.
Lillard is an Oakland native that played is college ball in the Big Sky for the Weber State Wildcats in Ogden. After his senior year at Weber State, Lillard was drafted in the NBA Lottery by the Trail Blazers. Adopting the No. 0 jersey as his own was kind of a no-brainer at this point.
Should the Trail Blazers have their health in 2016-17, Portland could have themselves a top four or five team in the NBA's Western Conference. Obviously, the Trail Blazers had great luck with injuries in 2015-16, but this is still a playoff-caliber team with Lillard and shooting guard C.J. McCollum in the back court.
The 2016-17 NBA season is only days away. Rip City now has a brand-new rap album from their superstar point guard to enjoy. Lillard is dropping and dropping rhymes.
This article originally appeared on