Dallas Mavericks: Waiting On Wesley Matthews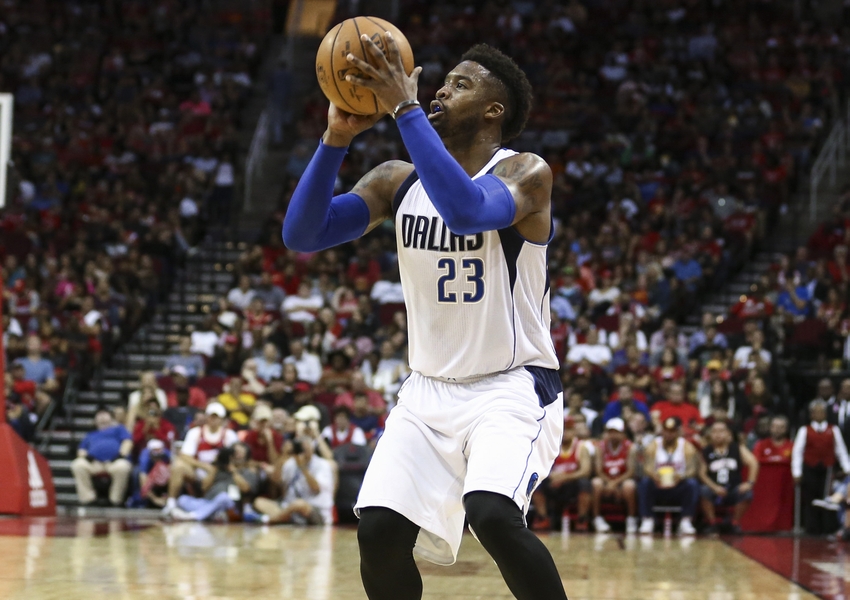 The Dallas Mavericks are off to a slow start this season.  While there are many factors for why they stand where they are, could Wesley Matthews' play be the most concerning?
This isn't where many envisioned the Dallas Mavericks would be just three weeks into the season, but alas, here we are.
At 2-7, the Mavericks have struggled greatly coming out of the gates to start the year.
Although injuries to key players like Dirk Nowitzki and Deron Williams have played a big part recently, the Mavericks' sluggish play to start the year has left them already trying to dig themselves out of a hole three weeks into the season.
That isn't to say that the Mavs haven't had a few bright spots amidst their floundering start though.
The biggest of those bright spots so far has been Harrison Barnes, who has started the year very strong after signing with the team this offseason for a four-year, $94 million deal.  Even Mavericks mainstay J.J. Barea has filled in quite well carrying a bigger load since Williams has been sidelined.
But outside of that, the Mavericks have been without many consistent contributors to surround Barnes and Barea in hopes to curtail their reeling start, especially with Nowitzki and Williams out.
Of the players that have struggled making their mark on the season, arguably the most concerning has been Wesley Matthews.
Now in his second season with the Mavs, Matthews' struggles have largely resembled the team's hardships as a whole.
Despite averaging 12 points per game, Matthews has been searching for his shooting rhythm to start the year.
Matthews' 41.8 percent true shooting percentage ranks third-worst on the team (only Quincy Acy and Justin Anderson trail Matthews in that category) and his 25 percent three-point percentage falls way short of his career average of 38.4 percent.
Though it doesn't account for much, Matthews' ineffectiveness shooting the ball has made him a weak link on the offensive end as the Mavericks are 6.4 points per 100 possessions better offensively when Matthews is off the floor, per NBA.com/stats.
While Matthews' start this year is troubling, if it feels like we have seen this from him before recently, it's because we have.
Albeit much more favorable compared to this year, Matthews posted similar shooting numbers to start the season last year, having a 48.4 percent true shooting percentage and shooting 30 percent from deep on 11.2 points per game in the month of November.
Of course, there were distinct differences in play as Matthews was fresh from returning to action after rupturing his Achilles midway through the prior season.
Nonetheless, it's a little reassuring to see that this is something that Matthews has shown he can rebound from.
However, that shouldn't erase all of the concern with Matthews when it comes to his start this season.
After all, Matthews' still coming off of the worst shooting season of his career.   Couple that with where he's at in his career and his significant injury history, one has to wonder whether this is another sign that we'll be seeing a much different Matthews from here on out.
Being a vital player to the Mavs in so many ways, it's important that Matthews' shooting slump is exactly that and nothing else.  Obviously it's virtually certain that his effectiveness will rebound eventually, but to what level it does will be something to keep an eye on for the rest of the season.
This article originally appeared on