Dallas Mavericks: The Rebuild Has Begun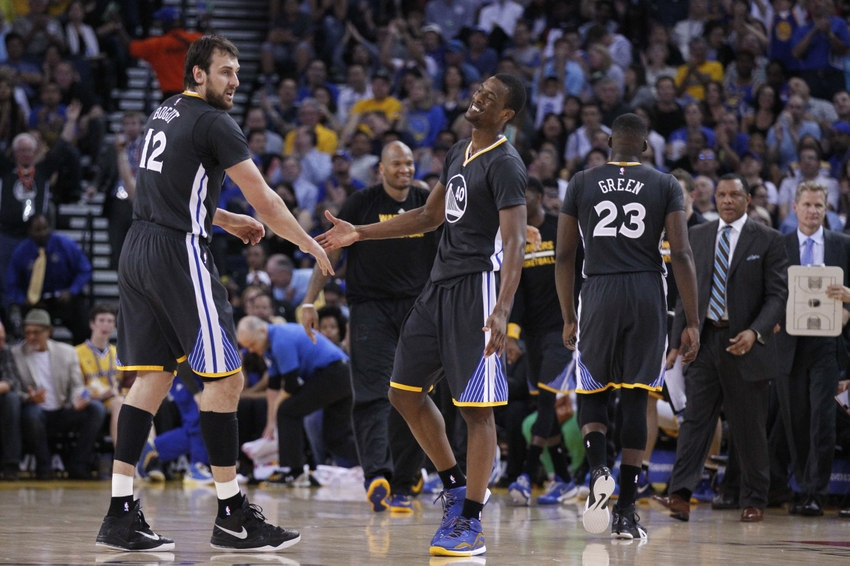 After failing to secure big name free agents, the Dallas Mavericks finally landed players to fill their needs. The rebuild is no longer a distant process, it is here and now.
The Kevin Durant Decision changed the NBA. That we are sure of. How it changed the NBA has yet to play out. However, what it has shown us is that the Golden State Warriors are willing to put offense ahead of everything else.
The Dallas Mavericks did get a good deal out of Golden State as a result. But what does it mean for their future? And where does it put them for their upcoming rebuild?
The start of the free agency period had a familiar ring to it for the Mavericks. There was uncertainty about whether they could lure a big name free agent. They were unsure if they could retain their future, Chandler Parsons. The 2011 NBA Champions looked even shakier than the start of last season, which is saying something.
July 7, 2016 then potentially changed the course of the NBA. Chandler Parsons left Dallas to go to the Memphis Grizzlies. Kevin Durant went to the Golden State Warriors. Harrison Barnes and Andrew Bogut went to Dallas.
The line of succession has been set in Dallas. When Dirk Nowitzki, the Duke of Dallas eventually moves on, the Duchy was always going to go to the heir apparent, Chandler Parsons.
Unfortunately, Parsons looked at the other side of the fence and saw that the pasture in Memphis was greener. Or was that "fortunately?"
Harrison Barnes vs. Chandler Parsons
We have spent the last two seasons watching Harrison Barnes play a solid role on one of the best teams of this generation. On a team with Stephen Curry and Klay Thompson, Barnes has managed to forge his own brand.
Parsons, on the other hand, was the No. 2 option on a relatively thin Dallas outfit. He had the better numbers but he had less talent on the roster to take from his stats.
Parsons' stat line per game for his career is 14.3 points, 5.1 rebounds, 3.0 assists and 1.0 steals in 33.3 minutes per game. All of these were respectable numbers for a small forward who played in the shadow of Nowitzki. His slash line was .474/.380/.705.
Barnes does not quite have the same stat line. In 28.1 minutes per game, Barnes has averaged 10.1 points, 4.6 rebounds, 1.5 assists, 0.7 steals and 0.2 blocks. His slash line is .446/.376/.739.
According to these stats, Parsons is the superior player to Barnes but what needs to be taken into account is the team what each player had around them. Parsons has had to do more as Dallas had been dredging the bottom of the talent pool to get their roster to 15.
Barnes, on the other hand, has been the fourth option on a team that has quite simply dominated the NBA for the last two years. Barnes has carved himself a niche as a good defender who contributes in all other aspects night in and night out.
This season, that will change. Barnes moving to Dallas has freed him from the constraints of the Warriors. Yes I said it, the constraints. Stephen Curry, Klay Thompson and Draymond Green are so good that they did not allow Barnes to be all that he could be. We will even see the incredible Kevin Durant have a drop-off in his numbers.
Barnes will be given the ball and told to go to work, and work is what Barnes does best. I expect Barnes to have a breakout year.
The other telling factor of this comparison is that Barnes is 23, while Parsons is 27. Dallas should be able to develop a team around Barnes as the cornerstone for a longer period of time.
On top of all this, Barnes is an above-average perimeter defender who will give Wesley Matthews more time away from the opposition's leading scorer. This will ease the pressure on Matthews and should help avoid a drop-off towards the end of the year.
As a result of the Durant contract, Golden State had to move Andrew Bogut and his contract to another team. Fortunately for Dallas, it was them. Bogut's numbers since he joined Golden State have not been spectacular, but it is his impact that sets him apart.
His shot-blocking ability and rim protection was a bit reason that Golden State were so good. He even had LeBron James in the Finals changing his thought process from score to pass. When he went down, James was just merciless in his driving to the basket.
Bogut's career numbers are fair, not great. In the 29.4 minutes per game that he has played, his averages are 10.3 points, 8.9 rebounds, 2.3 assists and 1.6 blocks per game.
Bogut's rebounds per game has him in the top 100 of all time in the NBA. His blocks per game have him sitting just outside the top 50, with total blocks being inside the top 100.
Compare this to Pachulia, who at age 32 is one year older than Bogut. He has only played 21.4 minutes per game and averaged 7.1 points, 6.0 rebounds, 1.2 assists, 0.7 steals and 0.3 blocks. His slash line is also significantly lower than Bogut's.
Pachulia can defend, but his rim protection is certainly in question. As a center on the Mavericks team, he could not find regular minutes at the end of the season. Bogut will fit nicely into the starting center slot and allow some time for Dallas to develop a younger player for at least next year, and even longer if they can come to terms.
While this part of the rebuild does not get the same fanfare as the others, it may be just as important. Raymond Felton is a wily veteran who can run a basketball team well as a backup point guard. Seth Curry is a man trying to prove that he deserves to be in the NBA on his own merit, not treading on his father's or brother's name.
The comparison here is a lot harder, as Felton has played 776 games and Curry has only played 48. This means that I will not go too deeply into the statistics here. There are two numbers that I would like to highlight however.
The first is age. Felton is 32, Curry is 26. As a guard, Felton was coming to the end of his effectiveness. For the sake of the Dallas Mavericks, hopefully Curry will be coming into his prime.
The second number that I want to look at is three-point percentage. It is extremely difficult to write about a player named Curry without discussing this particular metric. Felton has been a 32.7 percent three-point shooter for his career. Curry, at the beginning of his, is a 45.1 percent three-point shooter.
When Curry gets court time with Dallas, he will change the spacing on the floor. Deron Williams shoots at 35.7 percent from long range. The other point guard in the rotation, J.J. Barea shoots at 35.1 percent from outside.
Dallas has laid some solid foundations for the Post-Dirk era, all without falling to the lottery. They will be an extremely competitive basketball team this year, barring injury.
This article originally appeared on