Dallas Mavericks at Chicago Bulls: Happy Birthday, Dwyane Wade!
Ryne Prinz/FanSided via Pippen Ain't Easy

Fansided
Coming off a two-game win streak, the Chicago Bulls head back home to face off with the Dallas Mavericks in the second, and final, regular season game between these teams.
The Dallas Mavericks and Chicago Bulls meet up for their final matchup of the season, this time in the Windy City. With a two-game win streak on the line for both teams, and the Bulls continuing to float around the Eastern Conference eighth seed, tonight's contest represents a semblance of importance.
When these two teams met last, on December 3, the Bulls flopped. The Mavericks won, 107-82, led by Wes Matthew's seven three-pointers. The team we saw take the floor then, in terms of rotations and lineups, is completely different than how it's configured now. Rajon Rondo was starting then, Doug McDermott was still out with a concussion and Bobby Portis was getting more minutes than Cristiano Felicio. As the rotation stands now, the team is better, if not by much, and even if it doesn't show in the win/loss column.
After missing two games with an illness, Nikola Mirotic will return to the Bulls rotation today.
Aging superstars will play on Wednesday night. Dwyane Wade rested for the Bulls' game in Dallas, and Dirk Nowitzki, who had been battling a variety of ailments earlier in the year, will suit up.
Here are a few things to look for in tonight's game.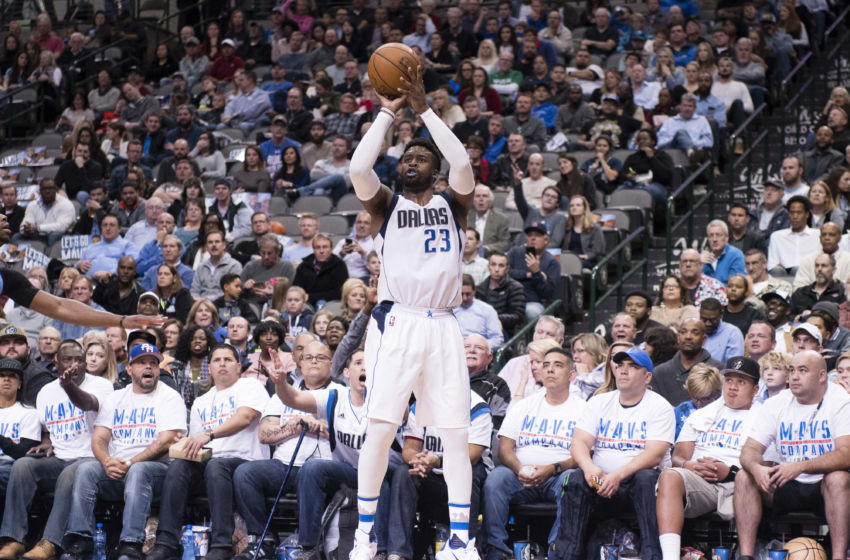 What can the Bulls do to limit the Maverick's three-pointers?
The Dallas Mavericks rank 18th league-wide in 3-point percentage. The Chicago Bulls, on the other hand, rank 16th in opponent 3-point percentage. So why did the Wesley Matthews and the Mavs shoot 41.2 percent from deep against Chicago earlier this season?
There was a definitely lack of effort defensively from the Bulls that evening. Dallas was grabbing offensive rebounds, which resulted in wide-open threes.
Chicago's defenders simply weren't stepping out on some plays. To be fair, Rick Carlisle and the Mavs ran a lot of motions to create mismatches. Many of their lineups included exchangeable wings, like Harrison Barnes, Dorian Finney-Smith and Wesley Matthews, while the Bulls were running out with Robin Lopez and Taj Gibson. A simple screen, and Lopez is defending, or trying to defend, Finney-Smith on the perimeter and giving him a wide-open look. This issue might not have as big an impact in tonight's game, as Dirk Nowitzki is playing. The Hall-of-Famer isn't a threat to take other bigs off the dribble, allowing the likes of lumbering centers to defend him. Dallas' bench is positionally amiable, but with Nikola Mirotic returning from illness, the Bulls might be better off than with Bobby Portis playing backup power forward.
It didn't help that Chicago made ten less 3-pointers against the Mavericks in their December meeting. That difference in itself produced a 30-point differential. With Doug McDermott and Mirotic in the lineup, there's at least a chance for the Bulls to lessen that margin.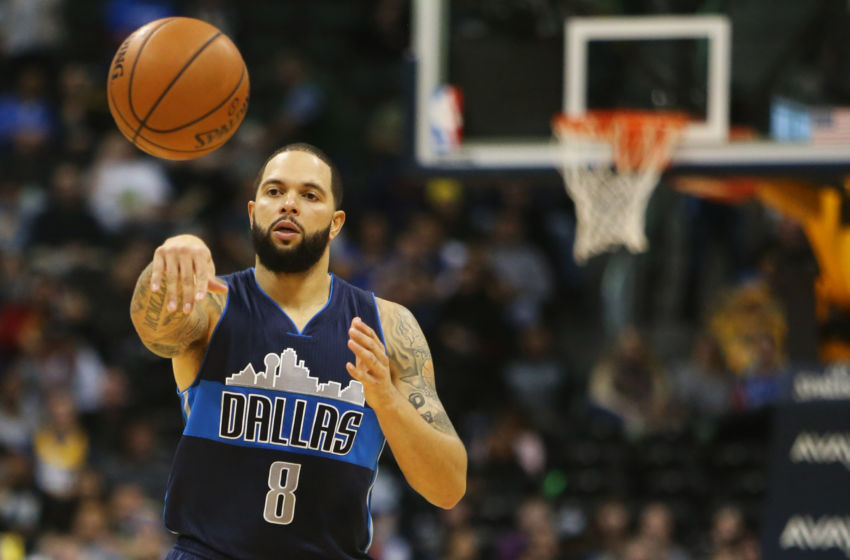 Defending Williams is crucial in defending the Mavs
Deron Williams isn't the point guard he was in Utah and New Jersey, but Chicago allowed him to dominate the game similarly when the two teams faced off last. Williams, while only hitting three of his 11 field goal attempts, racked up 15 assists on December 3.
The first mistake, and an mistake that's been beat to depth, was starting Rajon Rondo and playing him extensively. For whatever credit Rondo gets as a defender in previous stints on other teams, guarding opponents well is not something he does anymore, and it was particularly horrendous against Williams. D-Will was able to get into the paint whenever he wanted, drawing in other Bulls players and creating shots for his teammates. Fred Hoiberg has since moved Michael Carter-Williams into the starting lineup. Although not a tremendous defensive player, Carter-Williams tries and has size to challenge Williams.
The Mavericks got a lot of looks in transition in their first match with the Bulls, a product of Williams pushing the ball off Chicago's misses. Again, the Bulls will have to work to organize and retreat on defense, but that might include forcing Dallas' point guard to give up the ball early and pressuring him. Chicago allowed him to scan the floor as he brought the ball up and fire passes to shooters.
It would be a stretch to expect Williams to dish out assists in the double digits again, but there are a few alterations the Bulls can make defensively to assure it.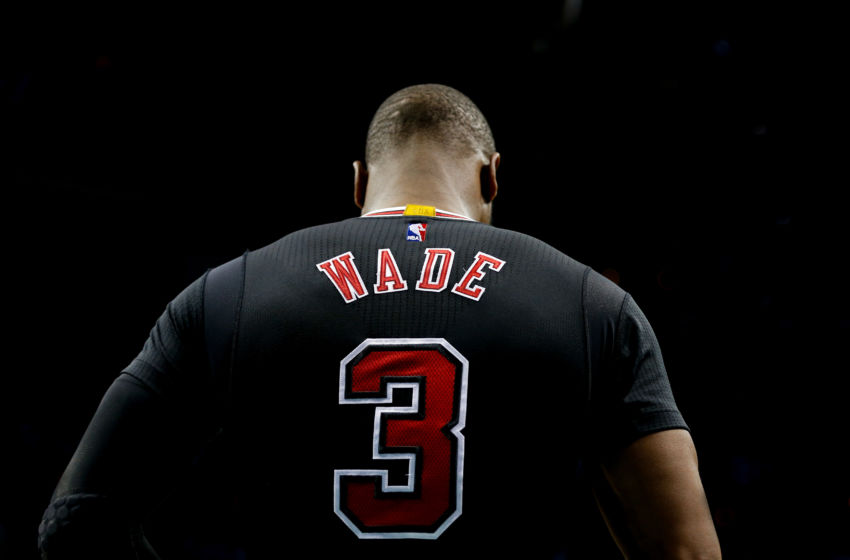 How will Dirk and Dwyane affect the game?
Dwyane Wade and Dirk Nowitzki have a long history together. They faced off in the 2006 and 2011 Finals. Both are some of the best of all-time at their position. Now, they meet again, in a seemingly meaningless January game. What will happen?
Nowitzki has only played 15 of the Mavs' 40 games this season and is playing his second-lowest minutes per game average in his career. At 38 years old, Dirk's role in Dallas' offense has been reduced, but his shooting is still a threat. He'll draw out Taj Gibson from the paint or make the Bulls pay for it from beyond the arc.
Dirk is usually used as a screener at the top of the key, where he can hurt defense is a couple of ways. If defenders don't communicate, Nowitzki can pop to the three-point line and hit shots from there. On a switch, he can post up guards and take advantage of his size.
Expect the Bulls to put Dirk in the pick-and-roll often. He's slow on his feet, and there might be a couple easy buckets to come from attacking him.
Wade, on the other hand, has been one of Chicago's most important players this season. He lifts pressure off Jimmy Butler offensively and runs the second-unit. Wade still has the ability to take games over at times, and against a Dallas bench that isn't stacked with defensive talent, could give the Bulls an edge in the second quarter and down the stretch.
As sad as it is, Dirk seems to have become a complimentary piece for Dallas, where Wade is the second option to Jimmy Butler. That said, even writing this makes me think that Nowitzki will definitely knock down daggers in the final minute just to spite me. Knock on wood.
This article originally appeared on